With the continuous growth in mobile traffic over the past few years, Google has been coming up with a way for us to properly analyze and understand the exact dimension that mobile traffic plays on any given site's advertising efforts. Typically we never saw the same kind of return on mobile devices that we've always seen from desktop searches. Therefore, while it's been known that one day [soon] mobile traffic would surpass desktop, for advertisers, it was kind of a difficult pill to swallow. Google has fixed all of that!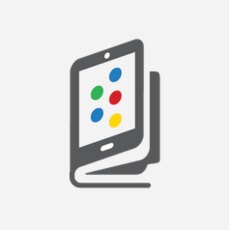 Google gives you five questions to keep in mind when utilizing the Google Mobile Playbook:
How does mobile change our value proposition?
You want to identify exactly what mobile consumers are looking for, what they need the most, and how you can give it to them as quickly and easily as possible. Typically (particularly if you have a local brick and mortar shop), mobile-related searches will be very location driven and/or click-to-call friendly. Be open and honest with the users, because unlike the old showroom defense form of marketing, the mobile generation will leave if they don't get exactly what they're looking for, right away. Focus on your value proposition around these important mobile-related uses, and continuously optimize accordingly.
How does mobile impact our digital destinations?
We know that in April 2015, Google launched Mobilegeddon, harming the rankings of any site that wasn't fully optimized for mobile; therefore, if your site isn't available on mobile devices, your general organic search results will start to suffer! It's also important that you view the mobile sites of your competitors, and see what else is offered out there. Think about it; they're directing their sites to the same consumers you are, so it could be a rather insightful task.
Is our organization adapting to mobile?
Put a

real

focus on mobile! It cannot be said enough how important your mobile strategy should be, going forward; but perhaps an even better way of understanding the significance is to assign what Google calls a "mobile champion". In appointing a specific team with the task of understanding your site's mobile users, and empowering this team with a cross-functional task force, as a company, you will then be able to have the team thinking holistically about what mobile really means.
How should our marketing adapt to mobile?
It's imperative that you understand when, where and how close your mobile customers are to you when they're searching on their mobile devices versus their desktops. Interestingly enough, a recent Nielsen study indicated that roughly 68% of mobile searches occur at home, when there are larger devices nearby. This plays into the fear that digital marketers once had about advertising on mobile [because less actual conversions were placed on mobile devices]. However, "3 out of 10 mobile searches result in valuable business outcomes" (The Mobile Playbook: 2nd Edition, Google 2015). Therefore, as a company you should be using those contextual signals of the time of day, geo location and proximity (if necessary) in order to best optimize and direct your digital marketing strategies, and appropriate mobile-specific CTAs (call-to-actions).
How can we connect with multi-screening audiences?
Officially 90% of all consumers switch between devices before completing a task online. Most of us multi-task when it comes to a mobile devices, like watching TV while browsing our smartphones, so it's important that your branding is consistent throughout all screens. Accordingly to Google, 84% of multi-screen visitors include a tandem visit via the mobile site, and the majority of those actually begin with a mobile visit. Therefore, we need to not only start thinking of a mobile strategy, but we should start viewing mobile as the first screen interaction with our consumers. You can utilize enhanced campaigns, and adjust bids by location, time of day, and device to better target your paid campaigns. It's also important that we track other KPIs (key performance indicators), that we might have previously brushed aside as a simple interaction [i.e. like an app download, or a contact form].
Remember: mobile traffic is different than website traffic of yesteryear. We cannot simply understand the importance of mobile traffic, and assume it will perform as we've always seen our website traffic perform. We just adjust our expectations and evolve with the industry trends. Luckily for us, Google is helping us along the way… Here at THAT Agency, one of the leading digital marketing firms in South Florida, we stay on top of the latest news in the industry for you! - Stay tuned for the Mobile Playbook: Part #2 post; coming soon!