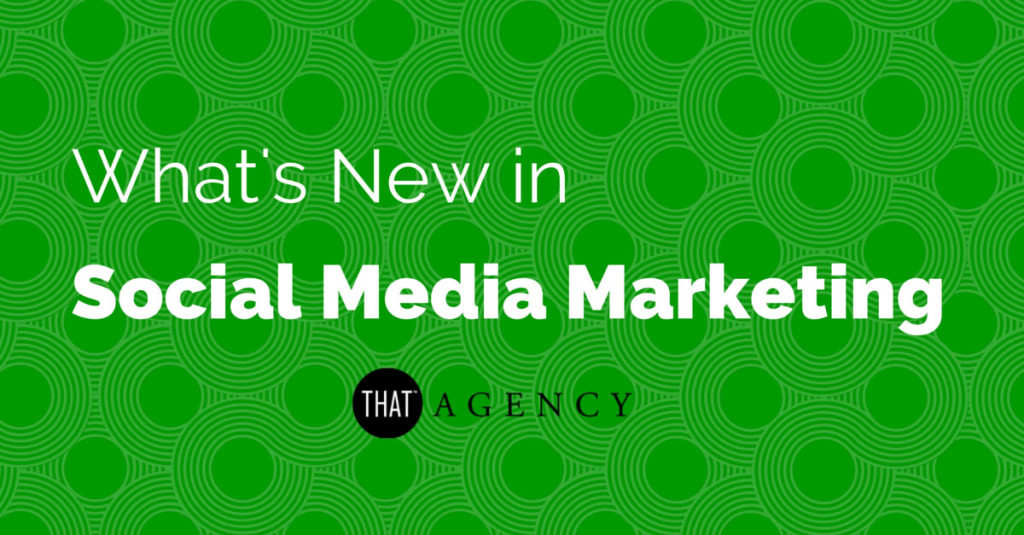 Emoji hashtags on Instagram
Instagram recently added some exciting updates, including three new filters (Lark, Reyes, and Juno), as well as the ability for users to hashtag emojis in their posts. Now that emojis are used in hashtags, they're also searchable- creating new opportunities for finding new, interesting stuff, and of course marketing! It will be interesting to see how creative brands can get with emojis!
Promoted Pins on Pinterest
We are currently loving the results we are seeing for THAT clients using Pinterest's Promoted Pins. Currently in the beta phase, brands must first apply for access to Promoted Pins. In our experience, it has taken anywhere from two weeks to two months (and still waiting…) to gain access, depending on the account.
Due to the fact that not everyone has access, competition is fairly low, resulting in inexpensive clicks and impressions. We expect prices to increase once the platform is open to all brands, but we will have to wait and see. In the meantime, here are some best practices when it comes to succeeding with Promoted Pins.
Twitter Updated Direct Message
Twitter has updated its Direct Message (DM) platform, making it "easier for you to communicate one-to-one or with a chosen group of people, anywhere in the world." For example, if you wanted to reach out to a local business privately, you'd normally have to ask them to follow you before you can send them a DM. With the update, the business can now opt to receive DMs from anyone.
Facebook Adds Domain Insights
Facebook has added Domain Insights, which help marketers "understand the value Facebook is driving to your website, even if you have not implemented Facebook platform features such as social plugins."
Domain Insights include all referral traffic to your domain from Facebook, including when people link to your site in their Facebook status messages, clicks on social plugins such as the Like or Share button, and more. Domain Insights also provides sharing metrics and demographic information per domain and per URL so you can optimize your content for sharing and better tailor your content to your audience.
Marketers, what are you most excited about? Tell us in a comment!