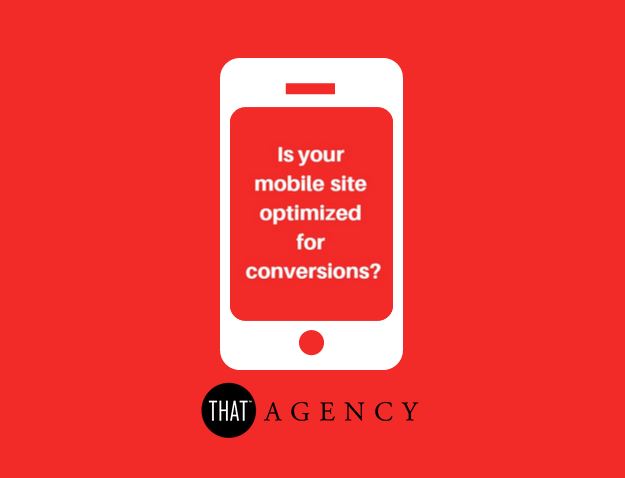 As mobile searches continue to become more and more prominent, and with Google's mobile-friendly algorithm update right around the corner, mobile sites have been ever so prevalent in our minds lately. Your SEO marketing will soon become affected if your website isn't working well for mobile users. Ensuring that mobile sites work, and are user-friendly is of the utmost importance, yes. However, we have to realize that mobile users are not always interested in the same options as desktop users – and this a concept that is far too often long forgotten about… Typically all new website builds are mobile-responsive these days; it is a basic need after all. However, they shouldn't just be created and forgotten about. There are several things to consider when creating a mobile site that is optimized for conversions.
Take Braman BMW – West Palm Beach, for example. Typically the Braman sites track lead generation from the website. We track a combination or contact form submissions, calls through the site, and chats. When setting up the BMW 320i Special Offer page, we made some major adjustments to the mobile version, in comparison to the desktop version before going live.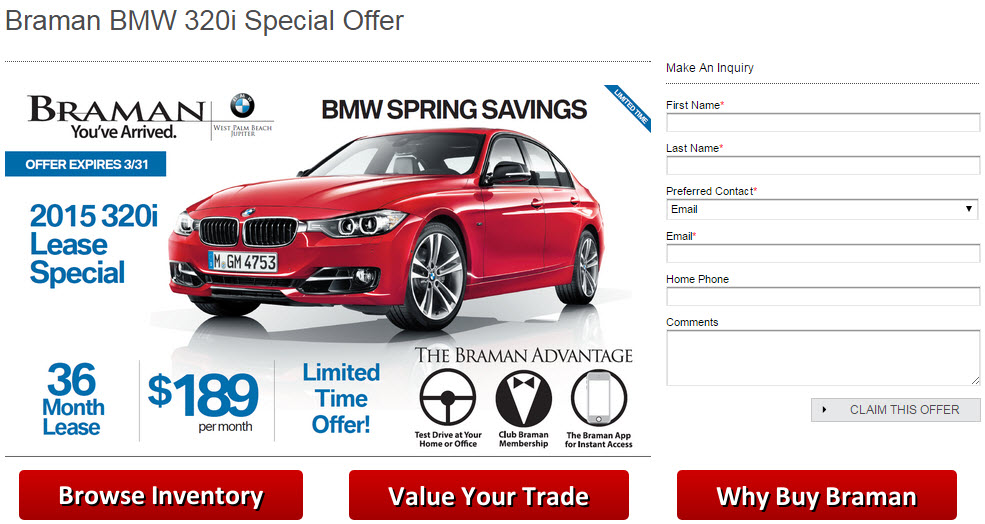 The desktop version of the page includes a lead generation form available to the end-user to fill out immediately. Also broken out are three additional options for the user to choose what to do next: 'Browse Inventory', 'Values Your Trade', and 'Why Buy Braman'. These are considered three major key performance indicators (or KPIs).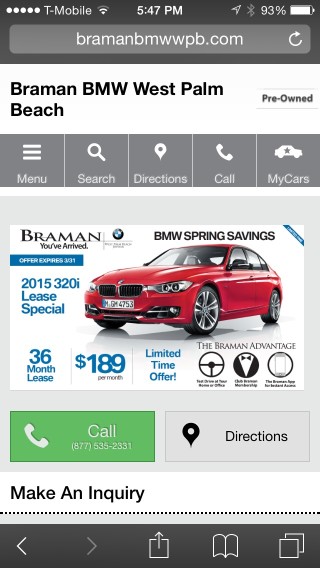 The mobile version of the same page however, includes the main mobile menu options that are more driven to the needs of users on-the-go; such as: directions to the location, or click to call. Beneath the main banner explaining the page's specific offer, the KPIs are simple and to the point (and happen to mimic the main mobile menu: directions to the location, or click to call). There is still the option to send in a lead form; however, since it's less likely that mobile users will spend the time to fill it out, it's found below the fold.
Its common knowledge that mobile sites generally bring in less "conversions" than desktop traffic, but it's the way in which we see conversions that may need to start to change. e-Commerce sites, for instance, typically base their website results solely on revenue-driving traffic. However, users are far less likely to purchase items on a mobile smartphone than a tablet or desktop – especially if the process is as in depth and complicated as it usually is on a desktop (similar to filling in a contact form vs. simply calling).
Consider adding more options to obtain leads via quick click to calls, or tracking users searching for directions to your location. As a search engine marketing agency, we remind our clients that we must continue to evolve our practices, tracking, and ultimately: results, as website traffic changes over time.