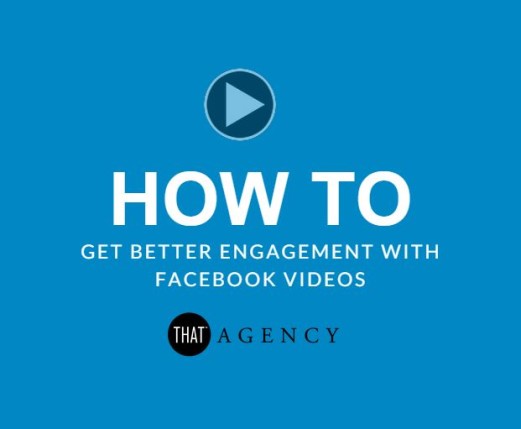 Have you noticed more videos popping up in your Facebook news feed recently? Video is being used by savvy social media marketers (including us) now more than ever, and we believe we are on to something. We have seen firsthand how videos shared directly to Facebook's news feed get more organic reach. With that said, here are some tips on getting more engagement and driving more traffic with your Facebook videos.
•Choose/Create Videos That Are Entertaining: Let's be honest – most people don't go to Facebook with the intention of learning. Most use the platform for entertainment, and the more entertaining your videos are, the more shares and likes you're going to get. Don't worry – you don't have to be the next Grumpy Cat to make it work. Instead, go for hilarious behind the scenes interviews at your company or something that works with your branding efforts.
•Embed It: Facebook works just like YouTube does. They have an embed feature for your blogs and other mediums that need it, so don't hesitate to use it. You're likely to get the traffic that you want, and others can even see the comments users have left on your video.
•Featured Videos Work: While this is a relatively new aspect of Facebook, it seems to be working quite well for many companies. When you use the Featured Video function, it shows up on your page just ahead of the About section, which makes it perfect for your most recent videos and upcoming events.
•Use Videos That Inspire: If you're not going to entertain, you should inspire. People are constantly looking for motivation, and if your videos can do that, you're going to get those shares and likes at a much higher rate. Music can help, as can a message that is truly from the heart.
•Call Them To Action: You use a call-to-action with almost all of your other marketing materials, why not Facebook, too? With this feature, you can draw attention to a video on your site from your Facebook cover image, and big names like Ellen have been using it on a regular basis.
•Ads Work: Facebook video ads may help boost user engagement, too. Boosted posts cost varying amounts, depending on content and the users themselves, but they tend to get pretty high share rates.
No matter what type of video you're adding, be sure you keep it short and make it look professional. Edit your thumbnail, too, for best results, and you're sure to get some great attention for your brand.
Do you have any tips for sharing video to Facebook? Let us know in a comment!
Casey Kurlander is a Social Media Marketing Specialist at THAT Agency, a premier full-service, interactive web design agency in West Palm Beach, Florida. In addition to website design and development, THAT specializes in search engine optimization, pay per click management and social media marketing.