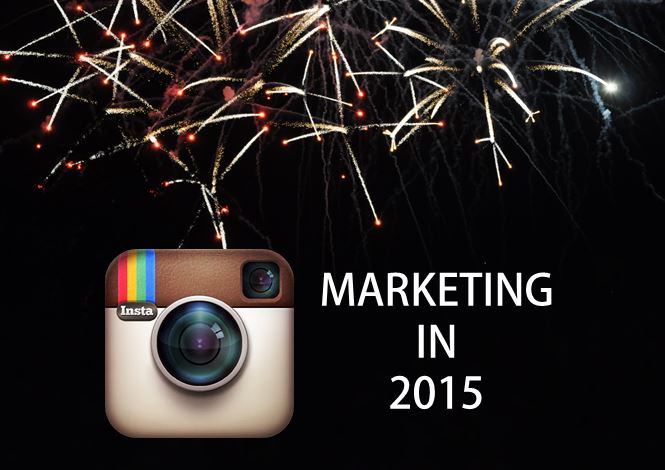 It's safe to say that 2014 was the year of Instagram. The social network grew more than 50% from March to December and surpassed Twitter and LinkedIn in users. Bought by Facebook in 2012 for $1 billion (which seemed like a lot at the time), Citigroup now thinks it's worth around $35 billion- not too shabby.
As Instagram grew in popularity, marketers came up with new ways to leverage the platform, and with that came some new data and insights. Based on this, here are some of our predictions and tips for Instagram advertising in 2015.
Instagram Advertising Will Expand.
According to Forrester, social media users don't engage with social content very often; basically for every 1 million fans a brand has on Facebook, each post only averages about 700 likes. However, this study found one social network that was an exception: Instagram. Instagram posts generated 58x more engagement per follower than Facebook and 120 times more engagement with Twitter.
If your brand is having a rough time finding success on Facebook, you may want to give Instagram a shot this year. While the majority of its users are young, companies such as General Electric and Ford Motor Company have found success on Instagram. We recommend using Instagram to tell "visual stories," or showcase your products, employees, office, events, and other relevant images that people will want to look at and share. Doing this will allow you to show that your company has a human side, and allows your fan base to get to know your brand a bit better.
Paid Ads Will Be Available to All Brands- and Necessary
Paid advertising on social media platforms is absolutely here to stay. It was slowly rolled out last year on Instagram, with only a handful of large brands having access to it. This year we expect Instagram to make a worldwide rollout, available to all brands.
As more and more users join social media sites, it is almost certain that organic reach will decline as the volume of content goes up. To ensure that content reaches an effective amount of people, brands are going need to pay for ads or be forgotten. Paid ads are slowly becoming a necessary evil in order to stand out from the competition and other noise on social media, and Instagram will likely be no different.
Video Content Will Increase
2014 was THE year of video marketing, and some other social networks (mainly Facebook and Twitter) started to catch up to YouTube. Social networks hosting video on their platforms helps to increase engagement and keep users on the site/platform for longer. With the rollout of paid ads, we are curious to see whether Instagram videos will be extended past the current 15 seconds.
What do you expect to happen on Instagram in 2015?