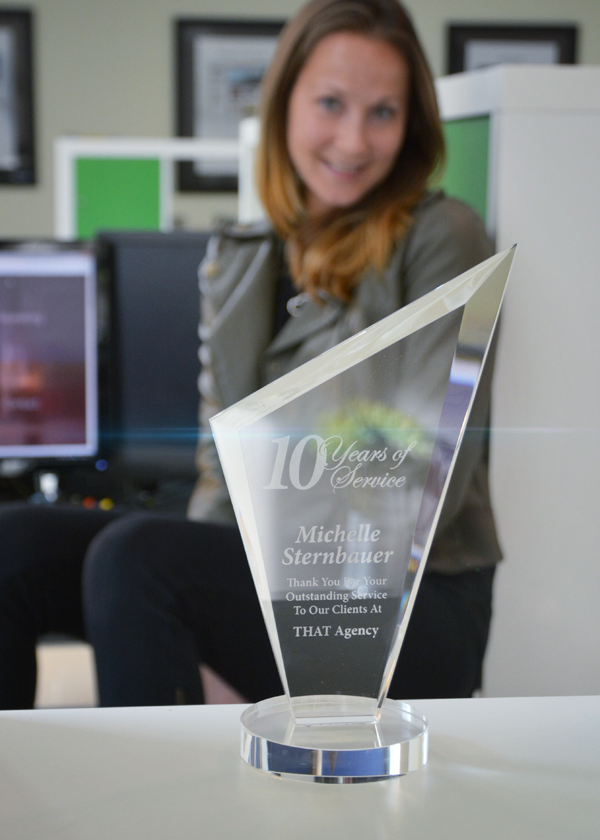 This month we honored Michelle Sternbauer for reaching her 10th anniversary of working at THAT Agency. Over the last decade, Michelle has been an important asset to our team, excelling in a variety of positions and projects.
Michelle joined the team in 2004 and was one of the company's first employees. With her wide knowledge of online marketing, she has done everything from website design to search engine optimization. However, her excellent communication and organization skills, as well as her enthusiasm to follow projects from start to finish, led her in the direction of managing clients and projects. Today Michelle is THAT's EVP and Account Director. For her dedication to our clients, she was awarded employee of the year in 2006, 2008 and 2011.
Please join us in congratulating Michelle on 10 great years at THAT Agency. We look forward to another 10, or even 30 years!