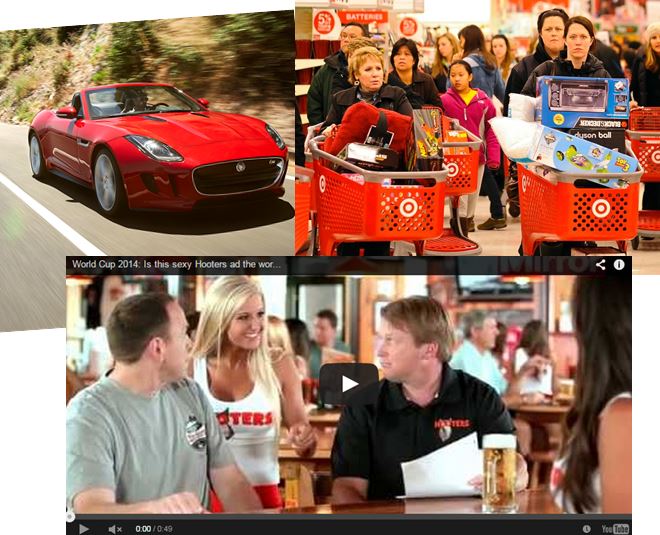 Congrats on (almost) making it halfway through the week! Here is what you need to know today in the world of digital advertising: - See more at: http://www.thatagency.com/design-studio-blog/#sthash.wBtafevA.dpuf
1. Tomorrow, you can ask Mark Zuckerberg anything during his first public "Community Q & A."
2. It is now possible to use Amazon Prime to buy stuff that's not on Amazon.
3. Following in the footsteps of Facebook, Instagram launched video ads late last week, incorporating the same auto-play technology that the social giant that owns it boasts.
4. Tinder is moving forward with a testing plan for Tinder Plus, a new paid version of the app that brings premium features to users and finally starts a revenue stream for the growing IAC-owned dating company.
5. SheKnows Media has purchased the popular blogger network BlogHer to grow its influence among women online. Their combined forces will give SheKnows an estimated 75.3 million unique visitors, per comScore numbers, which could put it on track to become the No. 1 women's lifestyle media group.
6. Ads are coming to the comments section of publisher sites, as Disqus sponsored messages will be targeted based on what people say.
7. Tumblr's auto-playing video ads rolled out to users' dashboards last week, in a pilot program that includes participation from ten big-name brands such as CW, Lexus, Universal, JCPenney, and Hulu, and others.
8. A new Nielsen study has found that Twitter boosts time-shifting TV viewership, as a 10% increase in Twitter impressions corresponds with a 1.8% bump in after-the-live-show viewing.
9. Google's John Mueller confirms that the Penguin 3.0 update is still being rolled out. This process could take several weeks.
10. Last but not least, all of the love that the Lincoln MKC commercial starring Matthew McConaughey has been getting from Ellen DeGeneres and SNL has landed it at #2 on the Viral Video Chart! This is what we call a #THATclientwin!