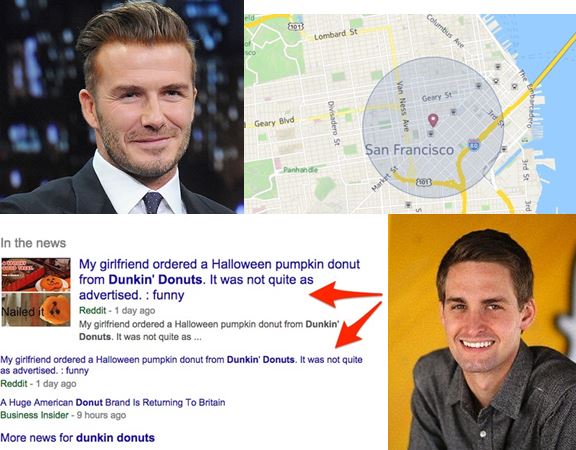 Happy Monday, everyone! Here is what you need to know today in the world of digital advertising:
1. Facebook knows where you go, and is sharing that information with advertisers (with your blessing). Facebook's Local Awareness ads are now available to advertisers.
2. Snapchat will be introducing ads that CEO Evan Spiegel says "disappear and are untargeted." Wait, WHAT??
3. David Beckham is the star of a new ad to raise awareness about the spread of Ebola. The Unicef video will be screened across West Africa.
4. A new article suggests that most marketers fail to effectively target millennials because they rely too heavily on stereotypes about this generation as a whole.
5. Google has adjusted its standards for "newsworthy material," as nontraditional news sources such as Reddit have recently been appearing in news results.
6. According to Digiday, ad agencies are undergoing a talent crisis due to low salaries and a lack of focus on talent management.
7. Last but not least, not necessarily "news," but still pretty awesome is Google Maps' viral hit, "Explore the Pyramids-" in Street View.