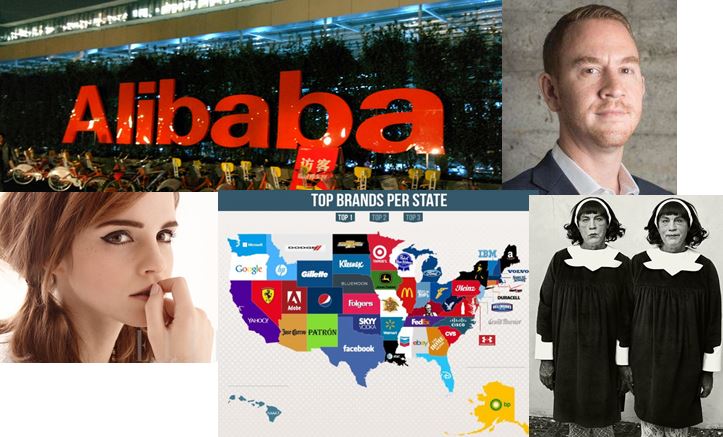 Here's what you need to know today in the world of digital advertising:
1. The nude photo leak threat targeting Emma Watson earlier this week has been revealed to be a (powerful) viral marketing stunt by Rantic Marketing to shut down the website 4chan.
2. Ad Age has created a video to explain ad fraud in terms that an 8 year old would understand.
3. This is how Alibaba makes money from ads, which accounts for roughly half of the company's overall revenue.
4. Twitter is building up a war room to coax marketers into spending around big events. Ross Hoffman, Director of Brand Strategy, explains how it works.
5. Roughly two-thirds (64%) of U.S. adults use Facebook, and half of those users get news there — amounting to 30% of the general population. This and more new statistics on how social media is reshaping news.
6. This map of the U.S. shows the most Googled brand in each state.
7. Branding Lessons From China's Alibaba- what other Chinese companies can learn from the e-commerce giant's success.
8. And although this isn't necessarily internet marketing news, it's the most creative thing I've spotted on the internet this week: John Malkovich Morphs Into the Most Iconic Photo Subjects Ever