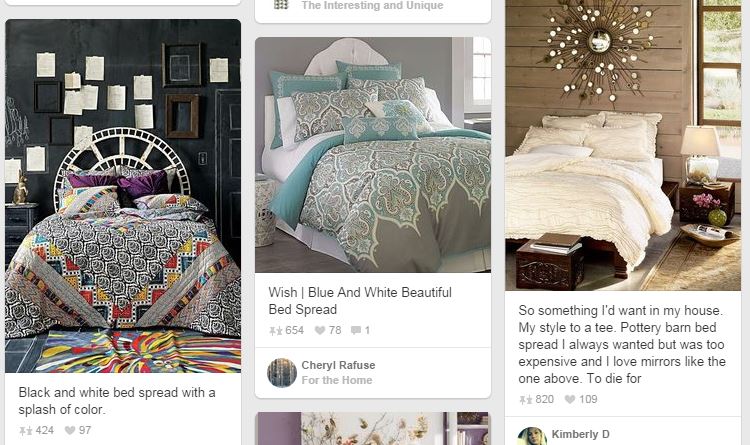 Social media sites have changed the way we search for a variety of things, resulting in less searches on Google.
Last night I was shopping around online for a new comforter. I wasn't completely sure what I wanted, so I went to Google Pinterest to discover what was out there.
As I clicked through on pin after pin, I thought about how much traffic these e-commerce sites must be getting as a result of Pinterest, and I began to wonder if they in fact receive more traffic from social sites than Google. After giving it a bit more thought, I realized that yes, certain types of sites definitely do see equal, if not more, traffic coming from social search than Google.
It makes a lot of sense when you think about it. Social search has been quietly stealing ground from Google for several years now, as people discover new ways to find information that they either can't find on Google, or at least not as easily as on a social site. Pinterest has become one of the top online sites if you're in the mood to shop around, Twitter has turned into the place to get the most up-to-date news, and Instagram is where people check out events as they happen.
Earlier this year, Mark Cuban posted a rant on his blog which detailed how the progression of social media sites has resulted in him using Google much less to search for information. His reason is that social sites are updating with new content at a much more rapid rate than most websites. By the time a website updates and Google indexes it, it's "late." Mark states that he places a significant value on recency, and suggests that we will eventually lose trust in Google in favor of getting our information via social sites.
Leveraging Social Search
While I still think Google is great for many things and won't be dying out any time soon, I do agree with Mark that social media has changed the way we search for and consume information. With that said, what is your brand doing to get the most out of your social pages?
Marketers and business owners should look at social networks as an extension of their website. Social profiles are an extra place to market your brand, products and messages. More importantly, they serve as a place to connect with consumers and have public discussions with them in a way you don't see happening on websites. And considering the average American now spends 40 minutes a day on Facebook, it's safe to say that it's one of the best places to reach your target audience online.
If your business is focusing on SEO or PPC, yet is lacking a social media marketing strategy, you are missing out. When utilized properly, social sites can be great drivers of traffic to your website, maybe even more so than Google.
What social sites are you using to drive traffic to your website? Tell us in a comment!