You've heard of the five W's: who, what, when, where and why, as well as how. They're the elements of information needed to get a full story, and in the marketing world, what you need to understand in order to successfully market to your target audience on any given platform.
It's crucial that social media marketers are aware of who their audience is, what each site is best used for, when the optimal times to post content are, how to post for maximum results, where their audience is located, and why they should be marketing on the site in the first place.
Our infographic below provides some great insight needed for achieving success on Facebook: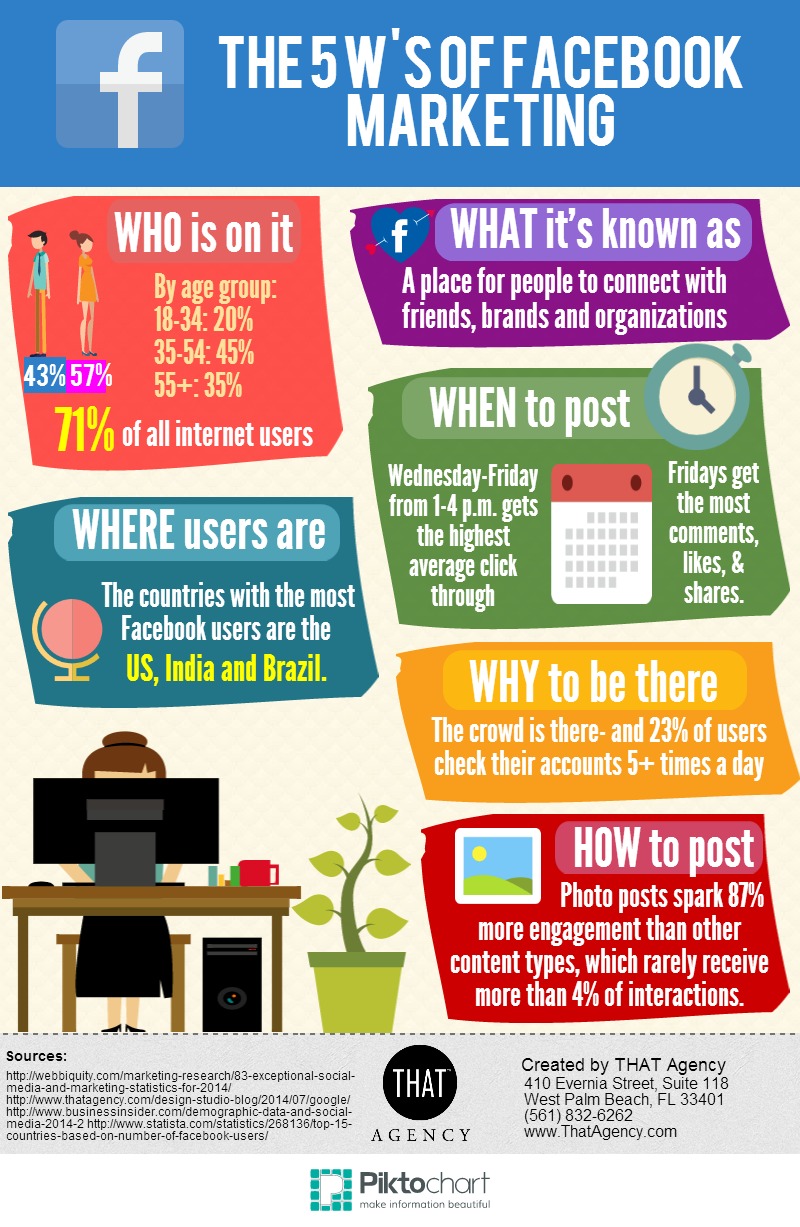 WHO is on Facebook: 71% of all internet users, 57% women and 43% men
WHAT Facebook is: A place for people to connect with friends, brands, and organizations
WHEN to post for optimal results: Wednesday-Friday from 1-4 p.m. gets the highest average click through. Fridays receive the most comments, likes, and shares.
WHERE Facebook users are: The countries with the most Facebook users are the US, India and Brazil.
WHY to be on Facebook: The crowd is there- 23% of Facebook users check their account more than five times per day.
HOW to post for engagement: 87% of a Facebook page's interactions happen on photo posts. Other content types rarely receive more than 4% of interactions.