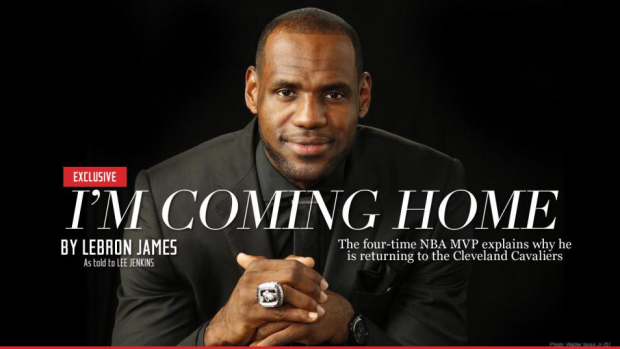 These days, major news simply does not occur without brands of all sizes turning to social media to add their two cents in the name of real-time marketing. Sometimes the results are clever and creatively awesome, and sometimes they're just plain cheesy and/or bizarre. In a worst case scenario, they're so awful that it's hilarious.
Since LeBron James' announcement that he will be returning to Cleveland to play for the Cavaliers, brands have flocked to Twitter to tweet promotions and messages related to his move.
Tide was one of the first, tweeting a photo on Thursday afternoon as basketball fans awaited James' decision. The tweet was an image of a Cavalier's jersey sitting in a box with black tape over it with the caption "Wash away the last four years."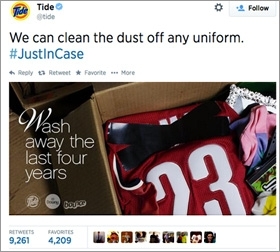 As soon as the announcement was made, all hell broke loose on Twitter. Here are some of our favorite dunks and bricks from the big brands:
Dunks
KFC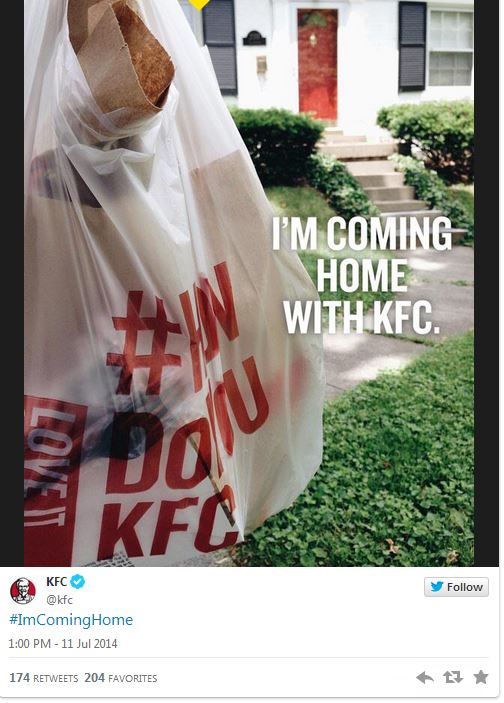 Not too shabby, KFC. The tweet is nice and simple, yet clear and direct.
Beats By Dre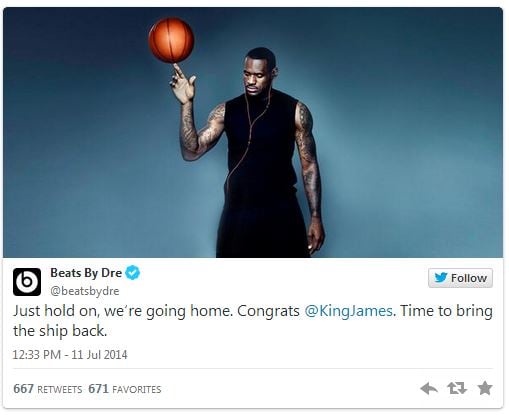 LeBron is a spokesman for the brand, so this is a great tweet that accomplishes multiple things. It congratulates LeBron in a classy way while subtly reminding followers he can be seen sporting their products.
Quicken Loans


The Cavaliers call the Quicken Loans Arena, or "The Q," home, so at least this tweet was relevant.
Orbitz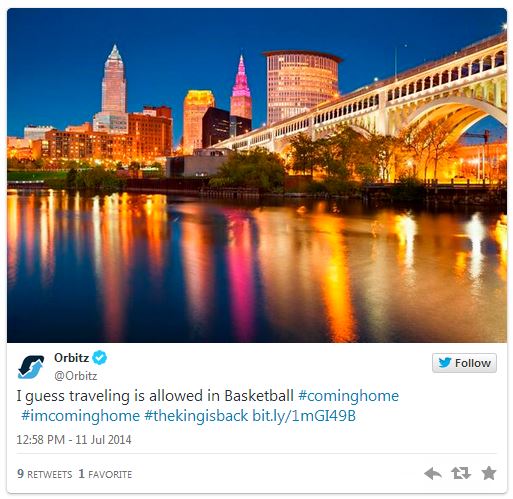 A little cheesy, but I don't hate this attempt from Orbitz.
Sherwin-Williams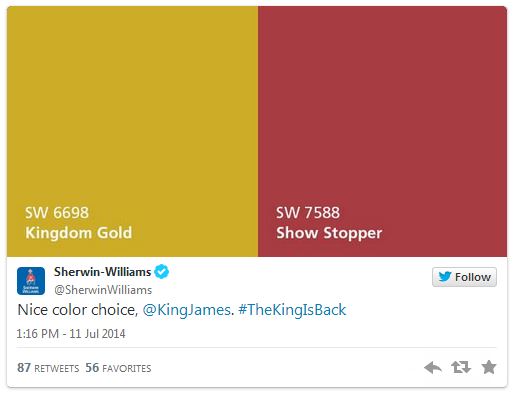 Sherwin-Williams gets an A for effort. Not bad, Sherwin-Williams, not bad.
Bricks
DiGiorno Pizza


Ummm, okay. This is really the best you could do, DiGiorno?
Denny's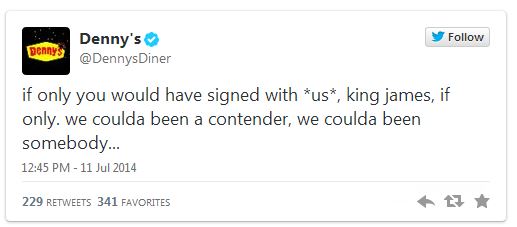 Does anyone else understand this bizarre tweet from Denny's?
Charmin & Cottonelle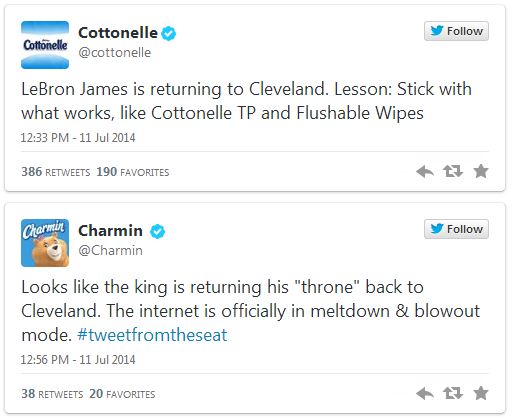 In my opinion, the strangest two tweets came from toilet paper companies. Both Charmin and Cottonelle managed to turn LeBron's announcement into something awkward and kind of gross. This tweets just plain stink (no pun intended).