LinkedIn was officially launched on May 5, 2003. If we take the average U.S. family model – then Facebook is the socially-concerned teen daughter, Pinterest is the creative problem solving mother, YouTube is the obnoxiously animated little brother, and LinkedIn is the put-together, businessman father in the social networking family.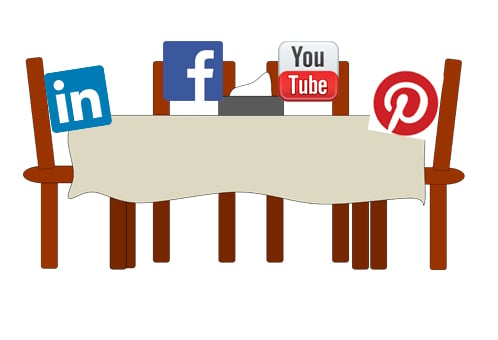 Let's keep going with the family analogy for a minute. Do you treat your brother the same way you treat your father? The answer is no, and you shouldn't treat social networks the same either!
Some of these are so obvious, it hurts to write them out. BUT I have seen too many of these issues first hand. So whether you're in the blissfully naïve student/recent graduate category or from the digitally un-savvy generation, LISTEN UP for some LinkedIn dos and don'ts.
Profile Pictures
Your chosen profile image on LinkedIn should be… PROFESSIONAL (shocking, I know). Not having a profile image is NOT an option, although I'd rather see an avatar than a pixelated image. Let's talk about your options on a scale from RIGHT to WRONG.
RIGHT
The most ideal profile image is one where you are the main focus. A nice solid background and a clear face shot ensures there are no distractions. Take a look at our president's profile image.

The colored background is nice and adds some "pop" to the colorless LinkedIn profile page. Even against a white wall, putting yourself in front of a solid color allows your face to be the focus.
OKAY
So if you're going to have a background in your profile image, choose it wisely. Take a look at our client services director's profile image.

This might seem goofy to you, but let me explain. Mark Grieco opens doors for THAT Agency and has an open door policy with his clients. He's creative by nature, and a simple profile image for Mark just wouldn't do. This background still allows him to be the focus.
BORDERLINE WRONG
This is the age of the selfie, but I don't think they belong on LinkedIn. If we can see your arm extending for that selfie angle… then save it for Instagram. Take a look at one of my connections.

I've blurred everything for privacy reasons, but you can see her arm extending and the angle is more social than professional.
WRONG
Not everyone has a professional photo on hand. HOWEVER, this is not an excuse to crop yourself out of a group photo you were tagged in on Facebook. Take a look at one of my connections.

I've blurred her face, but you can see there are at least three other people in her profile image. We see a hand, a shoulder, and someone else's smile. So IF you're going to do a group photo, consider a full photo rather than a cropped one. Take a look at one of my connections.

Group photos are tricky because you want your connections to know who YOU are. I encourage you to stand alone in your profile images, but if your only option is a group photo, don't crop!
Status Updates
Some dos and don'ts for updating your LinkedIn status.
1. Check your spelling BEFORE you post. Take a look at a status update from one of my connections earlier this week.

This status has been up for three days. This person is currently looking for a job. Companies notice these things, so read through your update before publishing your post.
2. Be careful using third party publishing tools. As a social marketer, I'm all over Sprout Social and Hootsuite to manage all of my clients in one place. If you do this for your personal social accounts, that's great, way to get organized! But make sure you are creating an individual post for your LinkedIn page and not just sending your Twitter update to LinkedIn. Take a look at a status update from one of my connections earlier this week.

This was obviously tailored for Twitter. He is @ mentioning the Twitter handles of both Gmail and Hootsuite and it looks silly on LinkedIn.
3. While it is okay to show a little personality on LinkedIn, remember the goal is for professional networking and relationship building. Take a look at these posts.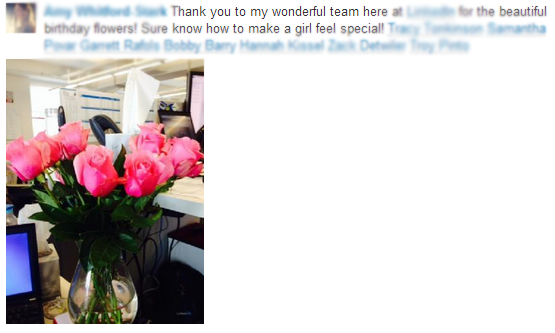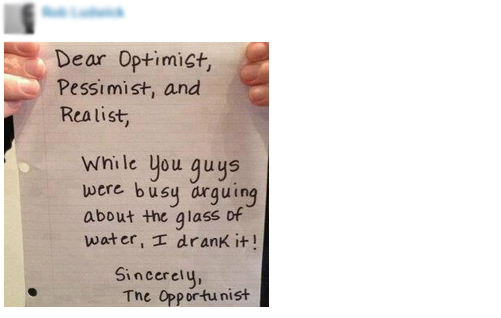 Bottom line: do not update your LinkedIn status the same way you do with Facebook, Twitter, etc. We all want to show our personality, but it's too easy to cross the line from professional to personal.
Appropriateness
This do and don't is very short and not so sweet.
I work with a lot of clients. Some of these people I've met in person many times, some over the phone and some via email. Some brands I work with have a large network of people involved on each email, so sometimes I've never had direct contact, but I recognize their names. So when a client adds me on LinkedIn, of course I connect. But what happened a few weeks ago was definitely a first for me; being hit on in a business networking environment.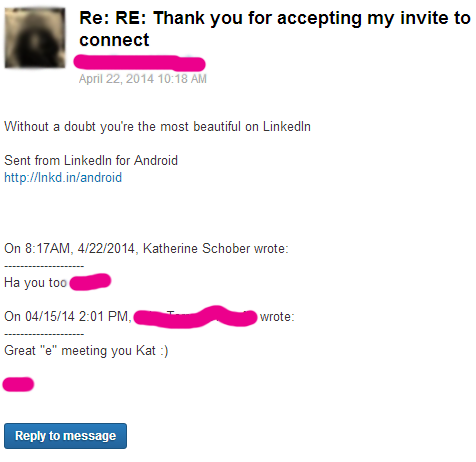 This is not Tinder people! Treating LinkedIn like it is anything other than a business networking site is WRONG.
My general rule of thumb is this: If I've never worked with you, I don't really want to link up with you. I don't want you endorsing me on things you've never seen me do, and vice versa. Some people treat LinkedIn like all their other networks and they want as many connections as they can get. I personally would rather have meaningful relationships, quality over quantity every time.
Noticed some of your own mistakes in here? Have any questions for me? Tweet me @THAT_Agency #THATKat or write below.