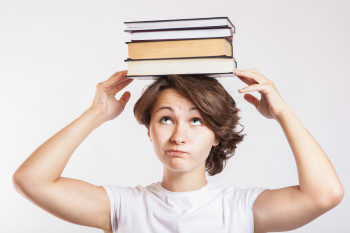 The summer before senior year of college can be a little daunting because not only does this mean that my college career is almost over (for now), but the real world is getting a little too close for comfort. This is when everyone I know starts to ask the dreaded question, "Do you know what you're doing after…you know, you graduate?"
I guess I'm supposed to have some well-thought-out response about what I plan to do once I get my degree, but the truth is- I don't entirely know just yet. So I decided to take some steps to figuring this out. In doing so, I was lucky enough to have run across THAT Agency during a spontaneous "marketing agencies" Google search in the area (thank you, SEO!). What hooked me, especially, was the digital marketing concept of the agency. This is, after all, where everything is moving these days. So, I decided to give it a try and learned a few things in the process:
1. The Digital World is Growing at a Faster Pace than I Imagined
I knew everything online was moving at a fast speed, but I don't think I realized the extent of it all. Every day some new feature, update, or upgrade comes out from different social networks. This field is really a 24/7 job. New articles are published every hour on tips, advice, new stuff, etc. Social media, especially, is such a relatively new field, that we are all just trying to figure it out still. It keeps me on my toes, and although it can be overwhelming at times, I like that it's not a monotonous thing.
2. I Love Stats and Infographics
Before my time here, I never really gave much thought to Infographics. I knew of them and would look over interesting ones from time to time, but I wasn't applying anything that I was learning from them. Now I have a new-found love for these things. I like that in this fast-paced environment where our attention-span is so limited and sporadic, infographs have the power to provide us with a TON of information, fast. It turns out I also love statistics, especially crazy or shocking ones that make you re-evaluate how you thought about branding your message online. I now find myself reading over social media articles and thinking which ones would provide interesting content for an infographic.
3. SEO + Social Media Go Hand in Hand
I now have a better understanding of "search engine optimization" and how, along with social media, these two are essential to having a successful marketing experience online. Without SEO, the best social media practices have the potential to get lost among the many other links and information out there.
4. The "Real World" Doesn't Have to be so Bad
There's a stigma on the term "real world" around college campuses. Students (myself included) view it as the end of arguably the best four years of their lives. But what I learned being here at THAT Agency is that the real world, from what I can tell, isn't bad- at least not if you enjoy what you're doing. Maybe the thought of change and responsibility that comes with a "nine to five" full-time job scares us all, but I think that instead of fearing it so much, we should just focus on making sure our "real world" is one we truly have a passion for and enjoy living in, creating a different, but still positive, experience.