So you are on Pinterest, congrats! Now what? Are you maximizing your efforts? While these pointers may be fairly simple, they are details that are often overlooked by brands when they start.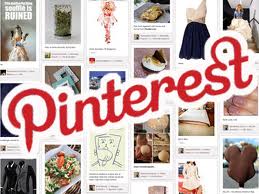 1. Watermark Original Branded Images
There are ongoing debates about people pinning and repining without giving credit to the original source. Why not take control of that situation and watermark branded images so they have no choice? This watermark doesn't need to be huge or in your face, but placing your logo in the bottom right corner of proprietary images will ensure that your branding gets spread along with the content. Keep in mind that if you do choose to watermark images, don't overshadow the image itself. A small logo will suffice.
2. Make Sure Your Account is Find-able by Search Engines
I have found that many brands don't realize just how relevant Pinterest can be in terms of search. There is an option under the settings menu to hide your account from search engines. Make sure you switch this to off. You have spent time and energy building an account with great content; make sure that search engines can find it!
3. See Who Has Pinned What From Your Site
This is one of my favorite Pinterest pointers. I trust you can keep a secret! You can see what has been pinned from your site (or any other site) by going to the URL bar and typing pinterest.com/source/YourWebsiteHere.com. This is a great way to see what content of yours is being shared to Pinterest as well as see what content is successful for your competitors. You can also give pins from your site a little boost by re-pining them yourself! Be sure to like and comment on pins from your site to increase their reach.