Two giants of the online world are coming together. Wildfire Interactive has been acquired by Google. If you are a current user of Wildfire's services, this is particularly exciting. Based on a blog post by Google's Product Management Director Jason Miller, Wildfire will be integrated into Google's suite of ad management and web tools like DoubleClick, Admeld, and Google Analytics. Their goal with is to come up with new ways for Google clients to connect with users across all social channels. More information can be found in Google's Official Blog.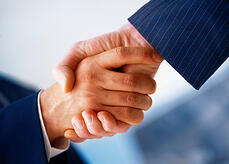 I am actually trying to contain my excitement typing this blog post right now because this could be a turning point for Google in the social sphere. Could this be the beginning of a snowball effect that knocks Facebook off of its throne? With the string of acquisitions Google has made recently, one cant help but wonder what ace seems to be up their sleeve. Not only will Google be gaining an awesome social platform, they are sure to have access to some more specific user data about users who interact with Wildfire products.
What do you think this means for Google in the social sphere?