Happy Birthday Google, 13 years old and growing like a typical teenager!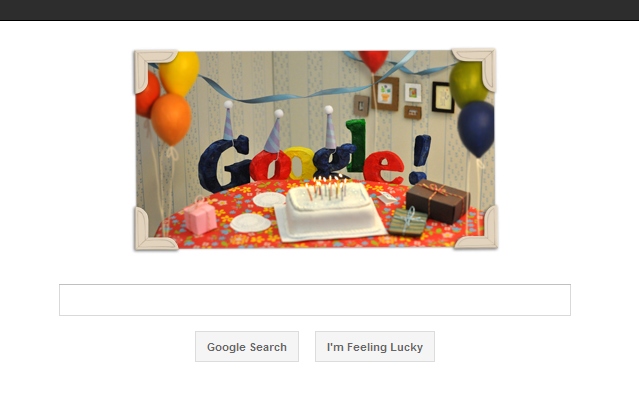 After 13 years of service, Google celebrates with a homepage Google Doodle wishing herself a happy birthday. It seems like it was only yesterday that Google was a child playing in my backyard. Now, Google is the dominant force which essentially drives business on the Web. Despite the bad press, it's hard to deny this fact and it seems necessary to mention this on her 13th birthday! Here are some cool Google links:
On this 13th bday of Google, we look back to many fond memories of Google. Like that one time when Google tried to start a social network. And then tried again later on. Or that one time that you could search for miserable failure and our president's white house bio appeared.
What is your favorite Google memory?