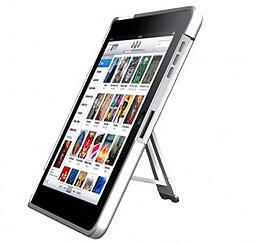 Touchscreens aren't just for smartphones anymore. With the introduction of the iPad and subsequent tablets, touchscreens have integrated themselves into the tech world, offering convenience and ease. Desktops are even moving in that direction; HP, for example, is set to release their version soon. With more touchscreens coming onto the market, web design has to change to keep up. The goal of any website design is to be attractive and functional. What types of changes can we expect in the near future?
There are several design changes that we will be seeing:
• Bigger buttons. Anyone with a smartphone knows that usability is crucial; buttons have to be large enough to hit with a fingertip and easy enough to navigate. Sites that have been optimized for mobile already do this, and we'll see more simple, less cluttered sites coming.
• On a desktop or laptop, you view your screen at a landscape angle. On a smartphone or tablet, you can view portrait mode. Sites need to look good and work well regardless of the angle. This technology will spread to desktop computers as well (HP's TouchSmart PC will be able to recline up to 60 degrees), making it a crucial element of web design for all devices.
• Navigation is crucial. Features like hover effects don't work for touchscreen because you can't pass a cursor over it. Designers will have to integrate other ways to make sites navigable for viewers – not only navigable but inviting.
One theme that continues to emerge is the simplification of sites. This has to be balanced with aesthetics. Together, this creates a worthwhile experience for mobile and desktop users.