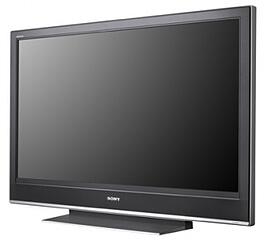 Television is increasingly tuning into you, gathering information in order to deliver targeted advertising. Traditionally, TV ads were in the one-size-fits-all category. Anyone watching the same channel would get the same ads, and they were targeted to the very broad 18- to 49-year old demographic. The internet has been delivering targeted ads for some time, and TV is latching on to this technique in order to maximize the efficacy of ads. How are they doing this?
The technology exists to allow television to aggressively target consumers. Cablevision Systems, Corp, does it now. They can show different commercials in real time to different households watching the same program. The US Army helped Cablevision test this out, targeting four different recruitment ads to different subsets of viewers. Cablevision uses technology that figures out which ads should be shown to which subscribers. It anonymously matches names and addresses with data from advertisers (but, Cablevision says they do not share subscriber information with third parties).
There are other methods for gathering data. Microsoft, among others, takes data regarding viewer behaviors from set-top boxes and matches it with an array of household data. They can then help advertisers buy targeted ads to specific shows. Another method tracks viewers based on channels they watch.
According to Bank of America estimates, "addressable ads" could become a multibillion dollar industry within the next three years. Targeted television ads are less intrusive than internet ads as they do not track an individual. Rather, they track broader groups. Simulmedia, for instance, can predict what shows a particular set-top box will be tuned to with about 70 percent accuracy. They need a year's worth of data to do this, which they get from TiVo, DirectTV, and other sources. Dave Morgan, founder of Simulmedia says that the data help "chock the shotgun blast and bring it in close," as opposed to using a round like buckshot that sprays a wide area. It's all about targeting.
But, all parties insist that they do not want to target specific individuals. They cannot, from the data they receive, match individual viewers with households. Visible World founder Seth Haberman says that his company does not collect personally identifying information about a specific TV. "We don't want to look in the window. It is a little spooky."
Targeted ads can be effective – consumers just don't want them to be too effective and invite marketers right into their homes.