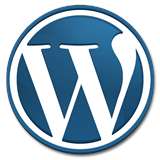 According to experts, there are over a hundred million blogs in the world. A few years ago, bloggers were intrepid, pioneers in this new online territory. Today, everyone and his business has at least one blog. Standing out among the crowd is tough, and this is where search engine optimization strategies can help. The SEO SmartLinks Premium Word Press Plugin is ready to help you gain visibility, primarily via linking.
What does the new SEO SmartLinks plugin do for your site?
• Automatically builds additional links within your own content or external content controlled by you.
• Creates automatic tags and connections between posts (after you set the criteria).
• Develops anchor text automatically based on content.
• Helps determine custom keywords and where to put them.
• Maintains interlinking and allows specific external links.
• Can add no-follow attributes.
• Provides UTF-8 support for foreign-language sites.
SEO SmartLinks can help strengthen SEO techniques and help potential traffic find different routes to your blog.
Bloggers who aren't familiar with SEO can still benefit with the All in One SEO Pack, which works out of the box or with setting changes for more experienced users.
With the All in One plugin, you get:
• Advanced canonical URLs to make the search engines happy.
• SEO integration for WP e-commerce sites.
• Automatically optimized titles for search engines.
• Automatic meta tag generation.
• Support for custom post types.
• Support for CMS style WordPress blogs.
• Built-in API for added functionality and versatility.
This is a good solution for any blogger who knows that SEO is important and needs a place to start. Bloggers stand the very real chance of being lost in the fiercely competitive and saturated blogosphere; SEO can help your blog get noticed by the search engines – and more importantly, noticed by real, live actual readers.