When it comes to SEO, content is king. Copywriting is an e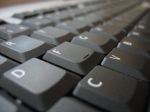 ssential component of any business's online personality and profile, and it can be enhanced using established, and effective, search engine optimization techniques. Here are some tips for optimizing the content that appears on your page so it helps build your brand and, most importantly, sell customers on your products, services, or ideas.
Keyword optimization. One of the factors that search engines consider in their various algorithms is keywords. For a site that is meant to be viewed via computer, opt for long-tail keywords that are descriptive. Searchers are becoming more savvy in trying to locate the most relevant information in the shortest amount of time. For mobile sites, however, opt for keywords that are short and to the point. Also incorporate local search terms if you depend on mobile traffic.
Incorporate keywords into your pages, titles, blog posts, and social media posts and responses. Do not stuff them, but place them naturally without interfering with readability. People can tell when a page is written for search engines rather than them.
Targeted audience. Who are you trying to sell on your business? You don't have to please everyone every time, but you do have to make a concerted effort to appeal to your target audience. What do they want? What type of tone will they respond to? Should you be conversational, chatty, formal? It all depends on the image you are trying to create.
Length. People do search for longer texts online, but by-and-large, they want short, concise information on topics of interest. Products are a good example. When someone is trying to make a decision between an iPhone and a Blackberry, they want short text, lists, images, video, charts, tables, short but complete customer and expert reviews. They do not want to read blocks of unbroken text, however informational they may be.
There are topics that demand longer pieces, and that's perfectly fine. Just make sure that is what your audience wants before you invest in the copywriting.
Call to action. What do you want visitors to your site to do? Buy, share, subscribe, sign up for newsletters? The writing must be geared towards that specific goal and intended to prompt users to take the desired action, even if it is to just return to the site for more information.
The goal of good copywriting is to engage readers, keep them on the page, and convert to a sale (or subscription, or whatever your specific call to action). With these SEO techniques, your copywriting can be even more effective.