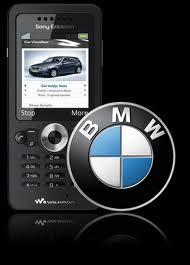 It comes as no surprise that more businesses are focusing on mobile online marketing strategies in 2011. Business has to go where the consumer wants to go, and increasingly, that is mobile. Hundreds of millions of people experience the web via mobile device, and it is expected that mobile access will quickly outpace access from a desktop or laptop. Mobile internet marketing is geared to take off.
The Association of National Advertisers (ANA) reported that 88 percent of US companies will expand their capabilities to embrace mobile technology or extend already-existing mobile features. Three-quarters of those surveyed plan to spend more money on mobile marketing this year. The average online marketing budget for mobile is expected to increase by 59 percent. ANA's president and CEO, Bob Liodice, says, "With the anticipated increase in adoption this year, we expect to see fresh, innovative approaches, increased brand-building success and better accountability for this exciting channel."
Other findings from the ANA study:
• 62 percent of businesses say they already use mobile marketing.
• 26 percent say they plan to integrate mobile marketing strategies in the coming year.
• Only 25 percent of respondents rated their current mobile marketing efforts as "extremely" or "very" successful.
• 53 percent of respondents feel their efforts are "somewhat" successful, and 22 percent felt they were "not very" successful.
• 71 percent of those surveyed say their mobile marketing is handled by an existing group within their company, while 19 percent say that they have created a new group to manage mobile marketing. Very few outsourced these tasks, which can be why they didn't see their efforts as "very" successful.
• The five strategies with the highest adoption rates are: mobile websites, mobile apps, text messaging, mobile display ads, and mobile search ads.
Bob Liodice says, "Mobile is clearly a fast-growing platform for marketers, but it has yet to attain its full potential." This gives companies the time they need to start working on a comprehensive approach to mobile marketing – waiting is not an option as mobile use is only going to continue its impressive growth.