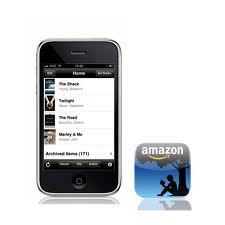 Why is it a good idea to develop and offer mobile apps to your customers? Because they want them! CEO of Bizness Apps, Andrew Gazdecki, puts it well, saying "The fact that you can have a presence in a person's pocket at all times is a powerful thing." Over 70 percent of the world's population has a mobile phone or device, and a half billion of them use it to access the internet. Trends show searchers are looking for local information and product information above all – in other words, they could be looking for you. Apps help you reach more consumers more conveniently.
The power of apps lies not only in their ability to travel everywhere and be at the fingertips of a mobile user; they are also important because consumers choose to download them. Unlike displaying an ad, which the user sees passively, an application requires active downloading. This tells a business that their consumers are interested – and ready to take action, whether it is completing a sale or requesting more information.
Many businesses have adopted the mobile app as a welcome and useful tool in their arsenal. Amazon, for instance, isn't going to let itself be left behind on the web when users are on the go: they offer a Kindle for iPhone app that allows users of Apple's iPhone or iPod Touch to access books via the Kindle store. Retailer Macy's offers a catalogue app so shoppers can stay informed. The application you create should fit your business's goals and make a more convenient and accessible experience for the user. This could mean offering anything from news feeds to chat options to games.
Small businesses often have small budgets, and this is where apps can help. You can get a great ROI when you invest just a small amount of time, energy, and money into building apps for your businesses.