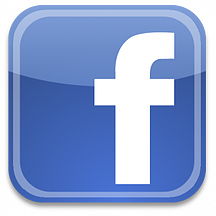 Betty White likes Facebook. The octogenarian started her year by appearing in a tremendously popular Snickers Super Bowl commercial and hosted Saturday Night Live. Her stint on SNL was purely the result of an effective (and more effective because unsolicited by Ms. White) Facebook campaign that had over half a million fans. Betty White was a shining star of 2010, and there is no doubt that social media brought her back into the public eye in a big way. Social networking worked for this senior, but what about others in her age bracket? How do senior citizens interact with social media?
Social networking seems, according to statistics, to be the realm of the young. More than 75 percent of those aged 8 to 24 use a social networking site, and 68 percent visit such a site every day, according to Harris Interactive. A full 86 percent of 18 to 24 year olds use Facebook, and 71 percent of 13 to 17 year olds have a Facebook profile as well. But seniors are making inroads into the social networking world. According to new research by the Pew Research Center's Internet & American Life Project, social networking has doubled its popularity among those aged 50 and over.
comScore reports that 27.4 million people 55 and over were participating in social networking. Just a year prior, that number was just 16 million. While email is the most prominent way seniors use technology to communicate, Google, Yahoo, Facebook, and YouTube are not far behind. The trends indicate that once today's tech-savvier seniors start using sites like Facebook, their use tends to increase over time. The prevalence of seniors on social media sites (ten percent use Twitter) means you may see Grandma or Grandpa coming to a computer screen near you soon, if they are not already on your friends list.