Simple Answer: because everyone's doing it! But, you know the old adage: If all your friends jumped off a bridge, would you too? Alright, so I will tell you why you should take your website mobile and you can research yourself, to find out if mobile is right for you…
In 2009 Yankee Group reported that 29% of all mobile phone users globally were accessing browser-based internet content on their phones.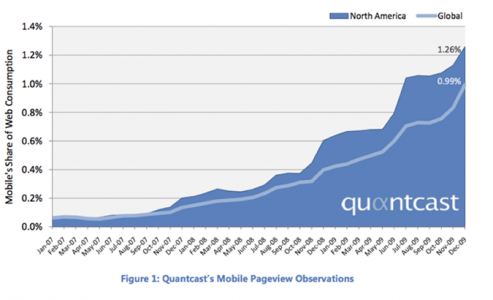 The mobile web grew 110% in the U.S. alone, last year and 148% worldwide, as measured by growth in pageviews, according to a new Quant Cast Mobile Trends report. Apple's iPhone and iPod Touch drove much of this growth. In the U.S., Apple retains 65% of the market share for mobile web access, of which only 41% of that is from the iPhone. The other 24% comes from the iPod Touch. Globally, Apple also dominates in every market, except Africa. Android hasn't really made a break outside of the U.S.; however inside the U.S., Android is coming on strong, with a 12% market share.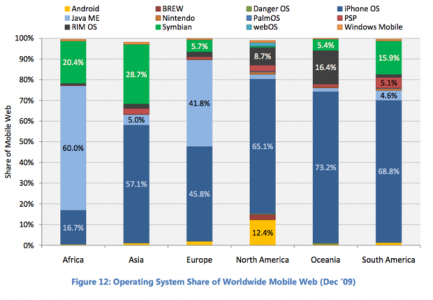 At the end of May 2010, 49.1 million people in the U.S. owned smartphones. Of those 49.1 million smartphone owners, 31.9% used their mobile browser, while 30% downloaded applications. (www.comscore.com)
The Future of Mobile:
Advanced Micro Devices is predicting that by 2015, 50% of the world will have an Internet connection (www.50by15.com). Phone Count (www.phonecount.com) predicts that by 2012 there will be as many connected mobile phones as there are people in the world.
Based on the above statistics, are you not intrigued enough to try and capture even a piece of where the mobile market is heading?
When creating a mobile website, there are a few tips to keep in mind:
Layout: browsing through complete sites on your mobile phone, can not only be time consuming, but difficult to navigate. When creating your mobile layout, remember most users are looking for a quick solution, so put your most important information first.
Content: because users are typically looking for a quick solution, you should pare down your content to only the necessity. I am not saying get rid of it all, just present what is absolutely necessary, and users will know to check the main website for more details.
Coding: utilize basic HTML and CSS coding. Most mobile platforms do not support flash, so try to stay away from it.
Images: while most of us are visual at our core, heavy images can take forever to download on a mobile platform, so use them only as needed, and make certain they are as light-weight as possible.
Page Size: when developing for the mobile platform, it will be best to keep your page size around 10kb or less.
Page Links: wherever possible, provide your users with back buttons and links. Take a look at your own mobile device, does it have a back button?