THAT Agency has brought a couple of themes to the WordPress Theme Directory like "THAT golf Theme", "THAT Music Theme" and now "THAT Simple".
Why THAT Simple?
THAT Simple was developed to promote clean lines and a sense of clarity. Its not bogged down with a bunch of features that most people might not use, instead we opted to create a clean, simple and sophisticated look. Minimalism is the fore-front of this theme, but its rich features will enable ease of use from hard core bloggers to those beginners looking for something easy they can understand.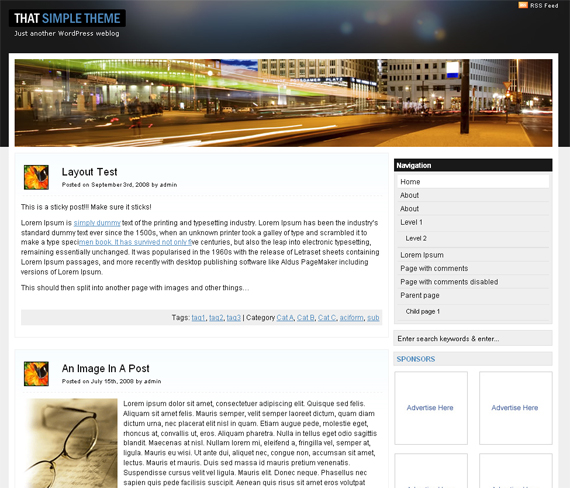 What features does THAT Simple have?
Well for one, it does have the ability to support widgets, which is a really good thing to have. The theme is also extremely simple to customize based on your needs. Through the admin:
The theme logo
Simply paste the URL of your logo in the text area and save.

The header banners (based on site section)
Simple add the location of the images and the theme takes care of the rest in resizing the image.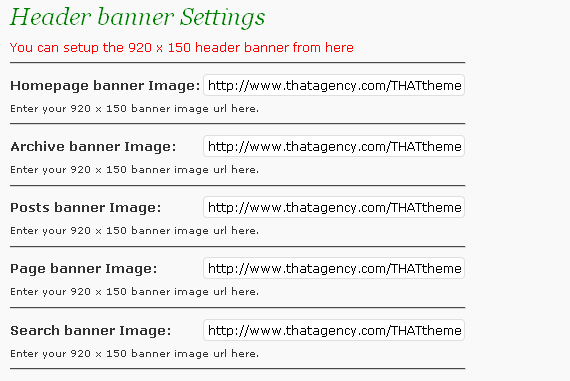 Ads can all be customized.
This is great when you want to try to make a couple of dollars off of your blog. Simple copy the location of the image, and the the link location and that would be it.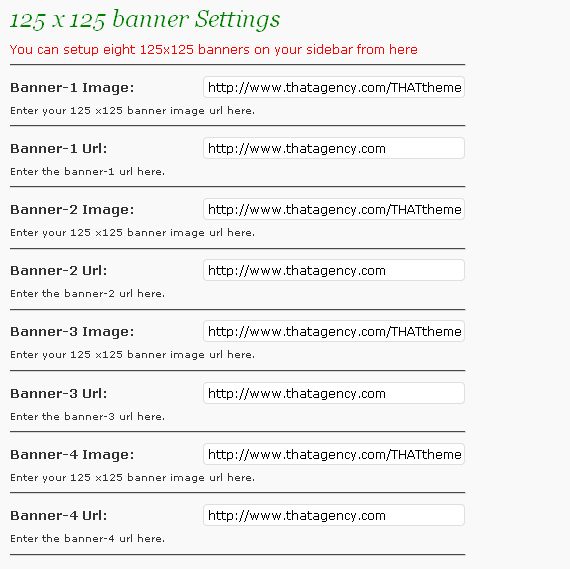 Click here to see the "THAT Simple" the FREE WordPress theme live. Any comments about the theme would be greatly appreciated.