Although we pride ourselves in building custom website design and development solutions for our clients, we cannot the deny the impact that other solutions have made to our community. Wordpress is one of those Content Management Systems that has become a fundamental solution to many individuals and companies alike.
We have created another wordpress theme that is currently in the WordPress Themes Directory called THAT Elite.
What is THAT Elite?
This theme has a clean design which supports widgets. This theme is also extremely simple to customize based on your needs. Through the admin, the theme logo, header banner (based on site section) and ads can all be customized.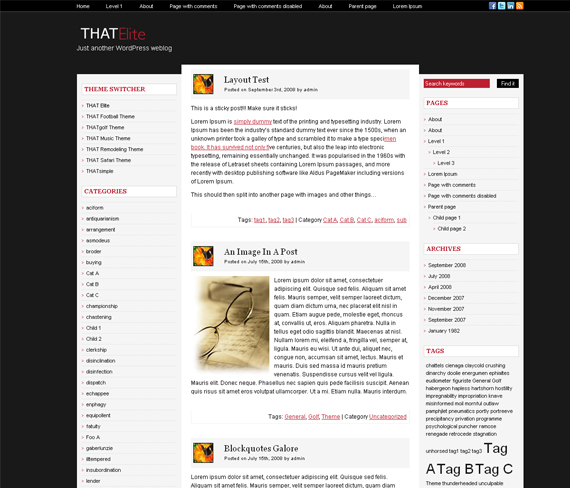 What features does THAT Simple have?
This theme lets you customize your logo through the backend as well as some social networks as shown below.
Click here to see the "THAT Elite" the FREE WordPress theme live. Any comments about the theme would be greatly appreciated.