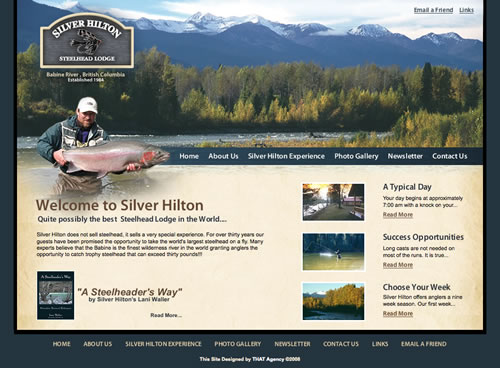 An outdoorsman's dream, Silver HIlton needed an online presence to embody the atmosphere of it's British Columbia, Canadian fishing lodge and THAT Agency was there to deliver.
The experience result was a site that accurately showcased the lodge's wide open world of outdoor sports from towering mountain ranges to it's rushing rivers.
Built exclusively on a PHP platform wrapped in optimized CSS the site is streamlined and user friendly. Focusing more on the visual aesthetics and allowing the imagery and design to really convey the experience of the Silver Hilton Lodge. A harmonious marriage of imagery, technology and information, the site is the true online face of Silver Hilton Steelhead Lodge.