With sites like Expedia, Priceline, and other massive online travel agencies taking up to 30% from the bookings they produce, it's never been more important to get guests to book directly on your website. It's not easy, but with a little creativity your audience will forget about the long page of hotels they came from and focus on the potential experience they'll have with you. Here are a few ways you can creatively use content marketing to get your hotel to stand out and create the best possible guest experience.


Embrace User Generated Content
User generated content is utilizing the content your guests have already produced and published to aid in your content marketing efforts. It can be a post on Facebook, an Instagram Story, or a review of their experience. Utilizing these different streams of content in your strategy allows people to imaging themselves experiencing what their peers are, and in turn they can begin to see the value of the experience your hotel will give them.
So someone posted a picture on Instagram or Facebook about the amazing dinner special at the restaurant located just outside your lobby. Instead of only engaging with the picture and saying something like, "Glad you enjoyed it!", here's how you can really take advantage of that free content to drive bookings.
First, reach out to them personally on the channel they posted on. Since the average number of connected devices per person increased from 3.3 to 4.1 in the last year, chances are they posted it across their social media accounts.
Open up the conversation with some context. You should definitely respond in the comments section on the post, however when you bring up the topic of utilizing the content for your hotel's marketing strategy you should send them a personal message.
From there, ask if they'd be comfortable with you sharing the picture on your hotel's social accounts as well as on your website. People are usually pretty open to it, and if not, that's okay too.
If they're open to the idea, this is a great time to ask them to provide a review of their experience with your hotel. Not only do you already know they had a great experience, but you just made them feel important by asking for their content. Chances are, they'll leave you a great review.
That seems like a lot of work, but it definitely pays off. In fact, 45% of millennials use user generated content when researching the right hotel to stay at. Not only will you be able to attract millennial guests, but 88% of people trust online reviews posted by other consumers as much as they trust recommendations from their personal contacts.
Put simply, your prospective guests aren't looking to you for the answers to their questions. They're turning to your past guests and seeing what they have to say about you. Taking advantage of the reviews, pictures, videos, and any other content they create will dramatically increase the value your prospective guests see in your hotel on their quest for the perfect hotel.
Personalized Videos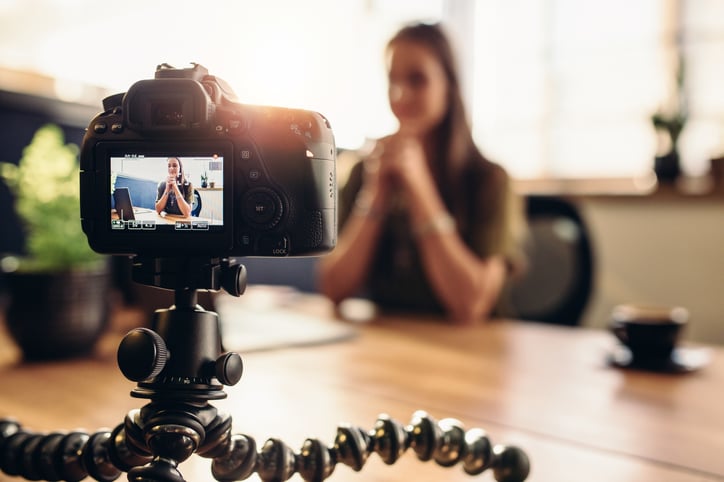 Video marketing is one of the biggest emerging digital marketing trends and for good reason. People engage with it. But just because you shoot a video on your iPhone and post it on your social media accounts or website doesn't mean you'll get the engagement you're looking for. Just like every other aspect of your hotel marketing, you need a sound strategy.
Other than producing evergreen video content for your website, you can find ways to incorporate video into the booking process as well. It takes time, but when you invest in creating a one of a kind customer experience, you'll reap the rewards with reviews and lifelong guests.
If you've adopted a proactive email marketing strategy, you can send your prospective guests a video about your hotel. This could be a video walk-through of the room they're considering or even a list of things to do while they're in town. The purpose is to get them to positively imagine themselves in the situation you're presenting.
Another great way to build upon your brand experience can be sending personalized videos the week before their stay. Have one of your customer service reps record a short video addressing the guest by name, saying they can't wait for you to show up. A great way to do this without seeming too eager is to outline the check-in process and offer some packing tips.
Remember, you want to make their experience as enjoyable as possible, so anything that directly relates to their situation, the better.
Hyper Relevant Emails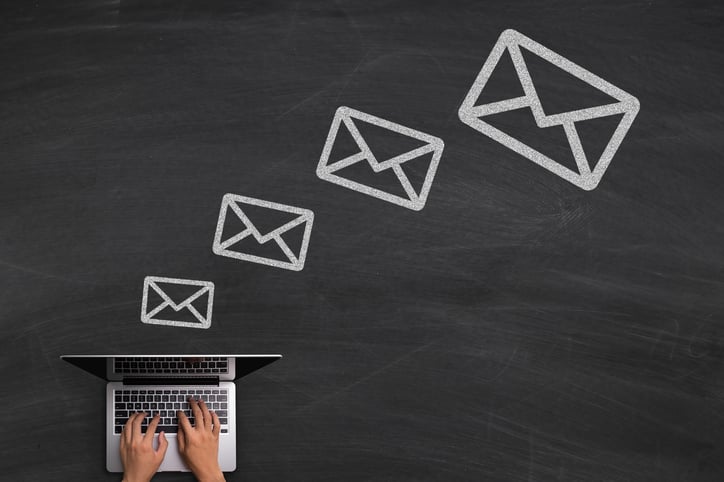 Even though your staff seems to fade in the background for your guests during their stay, your brand definitely shouldn't. Upon check-in, ask your guests if they'd like a daily email outlining traffic, the weather, and any events that might come up during the day.
If they opt-in, this information could help them plan out their day and you'll empower them to make plans around everything that's going on. If you're in a location where the weather can change at the drop of a hat, this email could save their entire vacation. If it's going to rain and they planned a day on the beach, you've saved them from frantically having to run back to cover when a rogue thunderstorm hits.
It's important that you have context in these emails. For instance, if your guests is in town for a business conference, send them information about cabs or offer a special Uber discount code. If it's a big event and you know where they'll be headed, send them the fastest directions to get there so they don't have to wait in traffic.
Just as your house keeping team refreshes your guests room for a pleasant night's sleep, you can provide valuable information at the beginning of the day that will make their day better.
Create an App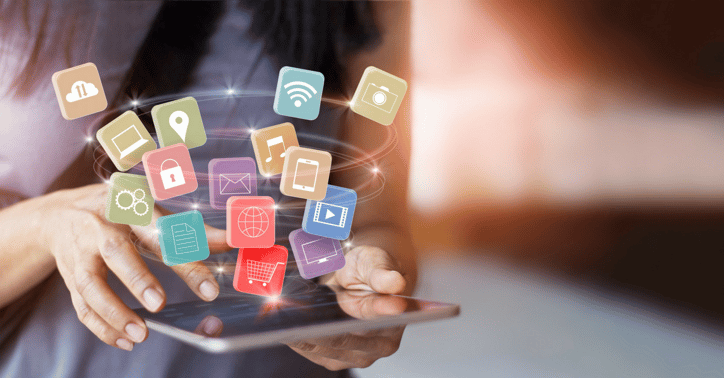 This is becoming more and more popular, yet I haven't seen it for hotels too often. While it takes a bit of investment, a mobile app can streamline every aspect of your guest's stay. So why an app? Can't guests just go to your website?
Apps are increasingly effective because it centralizes all the resources your guests will need throughout their stay in a single location. It becomes the go-to resource for finding directions, calling a cab, ordering room service, you name it.
People live on their smartphones nowadays and turning to a TV channel to check-out simply isn't user friendly. You can also serve up recommendations if your guest enables push notifications.
If you decide to go with the app, you'll be able to centralize your efforts as well. Instead of having to juggle sending the right email or connecting with them on social media, send a little notification through the app. It feels less like an ad for your guest, and it'll show that you care about their stay.
Effectively utilizing an app in your hotel marketing will allow you to understand your guests, provide them with real-time information throughout their stay, and connect with them once they've checked out.
Closing Thoughts
When you sit down and plan you hotel marketing strategy, the best thing you can do is keep your guests at the center of it. Think of yourself as a VIP high-roller guest and think of everything that could make the experience better. Staying up to date with publishing blog posts and getting involved in the local community will allow you to serve up content that is helpful for your guests so they can be happy they chose you as their hotel.
If you're looking for a partner that has experience providing exceptional hotel marketing services, we'd love to hear from you! If you're looking for some direction for your 2018 marketing strategy, download our comprehesnive hotel marketing guide for some ideas!