I'm sure you've been told hundreds of times that you should be blogging for your business if you want to make sure your site is relevant to your audience. Heck, it might have been from a post I wrote previously. Yes, blogging is important, but just because you write a bunch of articles doesn't mean you'll get readers or even generate revenue from what you publish.
This article will focus on how you can start blogging for business growth. I'll highlight a few misconceptions about blogging, how to harness the power a blog can have, and provide you with a few examples of how we've leveraged blogging to grow businesses.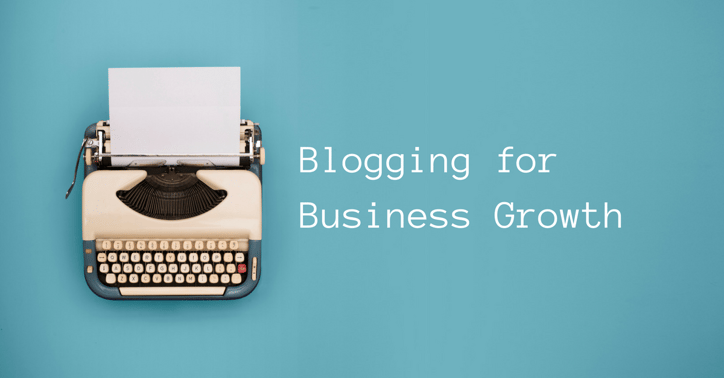 Misconceptions about Blogging
Blogging has been a content marketing buzzword for that last couple years. When done successfully, a blog can generate a great amount of revenue for your business. However, there are still a lot of companies out there that stick to these myths about blogging and ultimately don't see that revenue.
1. If you write it, they will read
This is easily the biggest myth I see when it comes to blogging. For some reason, some people think that just because they write something and post it on their website that they'll get their intended audience to read every word. Unfortunately, this isn't how it works.
Think about it this way.
Imagine you're one of the best chefs in your city and decide to open a restaurant. You get into the kitchen, work some magic, and put the best lasagna the world has ever seen out on one of your tables. Regardless of how great of a dish you created, just because it's on the table doesn't mean it's going to bring in customers.
Your blog needs to be promoted and built in a way that empowers your audience to discover it.
2. Blogging isn't right for my business
Blogging is great for businesses who sell a product or service that makes buyers do some research before they buy. However, if you're in the business of selling shoes, a blog might seem out of place unless you're a boutique store.
Let's look at Nike. At first glance, there's no sign of a blog on their website. It's not in the main navigation, and even in the footer there's no mention of it. When we look a bit closer at the footer, you'll see a "News" link. Here they post about anything that is happening in the company, what Nike enthusiasts can expect in the coming months, and more.
A blog doesn't always have to be positioned as a blog. It can be a news stream for your company as well as a place you answer frequently asked questions. It's all about understanding what your audience is looking for from your company, and delivering it to them.
If a traditional blog style of content doesn't fit your brand, make it your own. The important thing is that you have a consistent stream of fresh content that your audience can consume, and search engines can rank your pages for.
3. Nobody makes decisions of a blog post
False. In fact, studies show that 47% of buyers views 3-5 pieces of content before engaging with a sales rep. So, while you might not make purchasing decisions from a blog post, almost half of buyers do.
It's important to note that you aren't creating blog content for you or the people in your company. You're creating it for your audience with the intention of helping them make an educated purchasing decision. Even if your blog isn't solely responsible for closing a sale, if a customer found you through one of your posts, they very might have never known you existed.
4. Don't talk about yourself
Although you shouldn't use your blog as a place to heavily promote your products and services, it needs to drive revenue somehow. Balance is extremely important when it comes to promoting your brand in your blog.
We're huge advocates for the 80/20 rule. We keep our content 80% educational and valuable while 20% (sometimes less) references how we can help provide said value. This approach keeps the focus mainly on answering the questions of your audience, while still positioning yourself as a possible solution.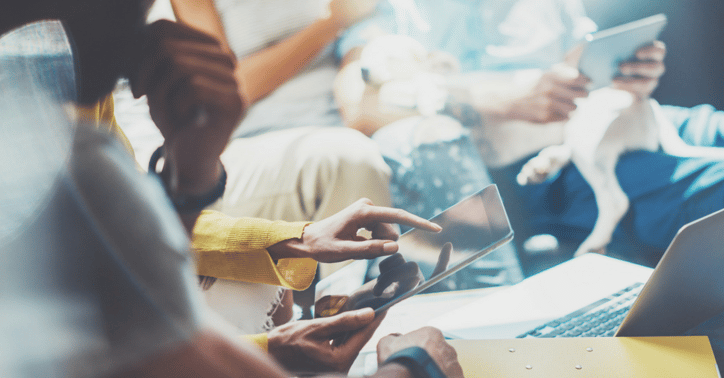 Know Your Audience
Regardless of what they're looking for, you need to speak their language so they can connect with the content and act upon what they learned.
When we ask people, "Who's your intended audience?", a common response is "Our customers". That's great, but your customers have already given you their money. Even if it's expanded into "people who could use our product or service", it's still not specific enough.
As you determine the audience for your blog, you need to focus on the individual. Your audience isn't reading your content collectively. They're reading to take something actionable away from it. Here are few things to ask yourself to make sure your content is centered around your audience:
1. What problem am I solving?
The best blog posts solve your readers problems. They land on your blog in search of information they didn't have, they read (or skim) the post for what they're looking for, find it, and recognize you as the problem solver.
2. Is this blog post actionable?
Put simply, are your readers taking something away from your content or are they hitting the back button and looking for a better explanation? You want your blog to get readers excited about whatever problem you're solving for them. If they can finish reading and put your words into action, that's a huge win.
3. Am I writing this for them or myself?
Blogging holds tremendous SEO value, and businesses often get hung up on this. Focusing only on the SEO value of blogging gets you in the cycle of creating content for a vacuum. Most of it won't be read, and if it does, it's not centered around your audience leaving a bitter taste in their mouths.
Keeping your topics centered around what people will actually want to read will keep the fluff off your website and drive value to your users. It also ensures that your time and resources you invest in won't be wasted.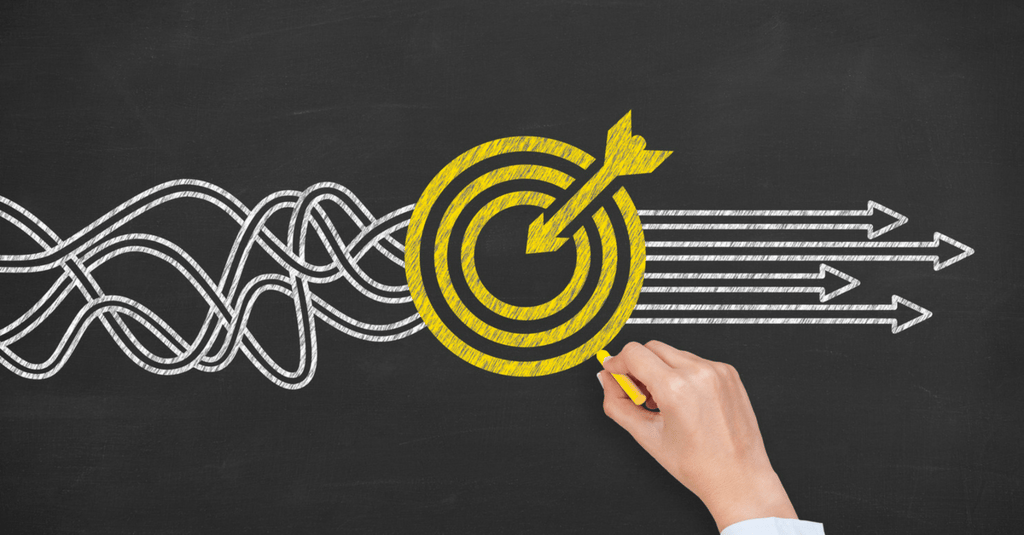 The Importance of Setting Goals
If you have your own business, you know the importance of setting goals. However, it's often overlooked when it comes to blogging. Other than revenue generation, what do you want your blog to achieve? What do you want it to provide for your business?
Setting up a blog without any goals is like going on a cross-country roadtrip without choosing a route. Where do you begin? How long will it take to get there? How will you know when you get there if you even do get there?
There are a handful of goals to center your blog around. Each one is a bit different and yields different results for everyone. Here are a few goals you could set for your blog:
1. Traffic
Setting a goal around how much traffic your blog generates is a great way to measure how effective you're establishing your brand's online presence. You'll also be able to see how effective your content SEO is setup, and get a sense of popular topics to write about in the future.
2.

Subscribers
To take the traffic goal a step further, setting a goal around increasing the number of people who subscribe to your blog is a way to grow your audience while establishing your value. A solid email marketing strategy is needed for this goal, as it provides you with the personal form of communication to send them your latest posts.
3. Social Shares
Not every blog post will rank well on search engines, but that doesn't mean there isn't value in spending the time to create it. If you're in a competitive arena and are creating quality content that people engage with, social shares can show you how useful and engaging your blogs are, as well as maximize your brands reach.
4. Leads
Ultimately, you blog needs to generate something of value for your business as well as for your audience. Setting a goal around leads, or Marketing Qualified Leads (MQLs) as we like to call them, can give you a bigger picture as to how your blog is generating revenue for your business.
Taking this a step further, you can calculate an ROI from your blog by determining your average value of a lead. You can take a deep dive into your website analytics to see where leads came from, and drill down the content that led them to conversion.
A goal is what gives your blog a vision. It also gives you the ability to step back a few months down the road to evaluate how effective your efforts have been, so you can continually learn and maximize your marketing ROI.
Setting up a Plan for Consistency
When you think about football, what day comes to mind? During the season, people across the country wait to gather around the TV every Sunday to watch their team compete. You can do the same thing with your content.
Consistency is key to branding, and when you couple it with the value your blog posts deliver you hit your audience with a double whammy. Setting up a content calendar will help you manage your content and ensure you're posting on a consistent basis.
When you publish top notch blogs, you'll create a certain level of excitement and anticipation for your audience and they won't be able to resist reading your latest articles. It creates a habit for your readers and will make you someone they can't wait to hear from.
Consistency changes your audience's internal dialogue from "Why is this company sending me this?" to "I can't wait for what (your brand) sends me".
Blogging Tactics that Work
Blogging works….trust me.
That's a great example of how blogging doesn't work. Blogging for business growth means investment. It's more than just posting your thoughts online and expecting people to willingly listen and buy from you.
Regardless of how you decide to leverage your blog, here are a few tactics we've seen work extremely well for ourselves and our clients.
1. Keep it conversational
No one wants to read a textbook or be lectured to. To make your blog as one to one as possible, it's best to make it feel as if you're talking directly to your reader. Use words such as "I", "You", and "We" and keep it light. It'll break down the barrier and establish some initial trust.
2. Establish a Topic Cluster Structure
This is more of a technical SEO tactic, but it helps provide a great user experience for your readers as well. In other words, a topic cluster is a tightly knit group of blogs centered around a specific, cornerstone piece of content.
For example, let's say you sell surfboards. The cornerstone content, or pillar content as some call it, could be a long-form guide about everything someone needs to know about buying a board. To break it up into more digestible pieces, your supporting blog posts could include "best surfboards for beginners", "What are the best accessories for surfboards?" and "How to take care of a surfboard?".
Notice how each of the supporting blogs are centered around answering a question. Within these blogs, you can link to the other blogs in the cluster, as well as the cornerstone content to drive home the SEO value.
This type of content structure provides a seamless user experience and shows search engines what your content is about and that it's relevant to a broad range of search terms.
3. Long-Form Content
Put simply, the more content you have in each blog post, the better you'll be able to answer your audience's questions. Not only this, but search engines are now looking at whether your content provides answers to possible follow up questions to the initial search. Long-form blog content will help you deliver a complete answer to your audience and rank higher on the search engine results page.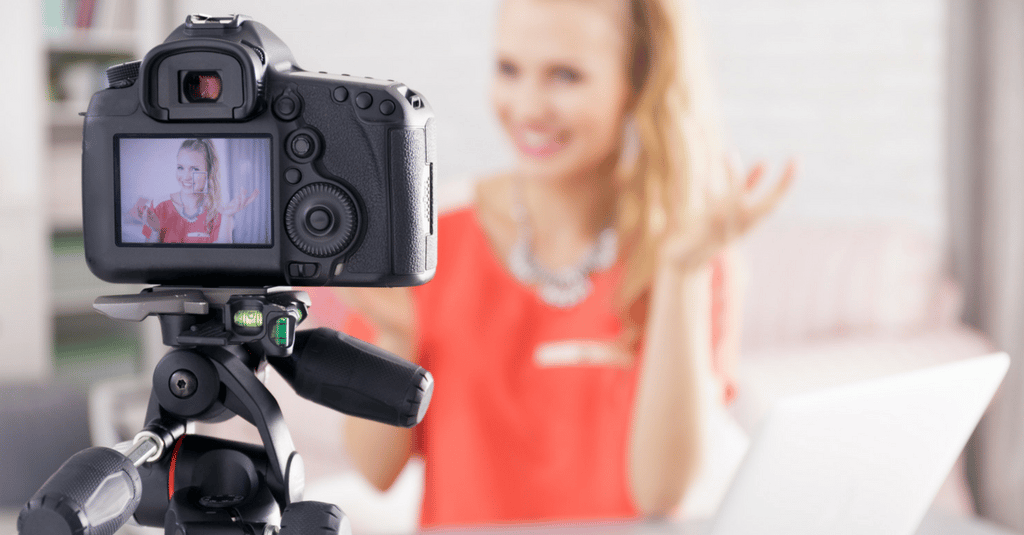 4. Leverage Video
Text is a necessity for search engines, however video is a great way to capture attention and drive engagement. In fact, predictions show that 90% of search results by 2021 will be videos. One of the biggest push backs to video that we see is about budget, but it doesn't have to break the bank.
Most smartphones have a camera that is high enough quality that won't take away from the message. Remember, your audience isn't worried about what kind of camera you use, they're listening to what you're saying and the value you're providing.
For more information on video marketing, check out these mind-blowing video marketing stats.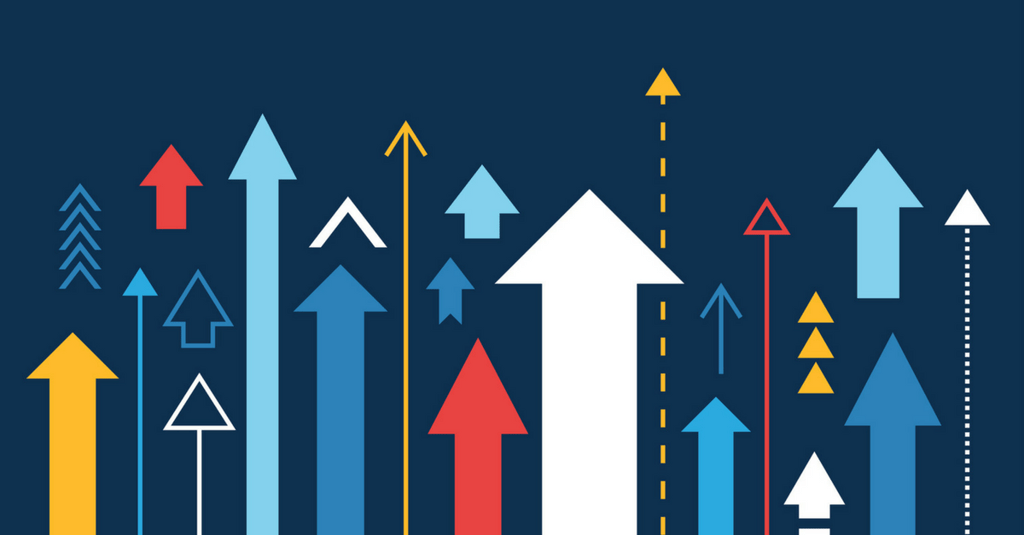 Blogging for Growth in Action
So far, we've covered a lot about how you can grow your business with blogging, but you might be thinking, "does it actually work?". Here are a few examples of how this growth driven approach to blogging has brought success to our clients, as well as our agency.
Example 1: Context drives 934% increase in Blog Traffic in only 6 Months
You read that correctly. K. Rosengart is a diamond supplier in New York City, and we've been providing them with inbound marketing services for just under a year now. When they came to us, they didn't have a blog, and their site wasn't actively converting visitors into customers.
Taking a deep dive into their audience, we found pain points and concerns that allowed us to create content that answered questions and brought peace of mind. Coupled with email marketing and a solid list of contacts, their blog has seen a 934% increase in traffic in the last 6 months.
Example 2: Topic Clusters Leads to 64% increase in Organic Blog Traffic in 6 Months
One of the goals we had as an agency was to drive more traffic to our blog. Over the last 6 months, we've doubled down our blogging efforts and structured the content into topic clusters. Since then, we've seen a 64% increase in organic traffic to our blog, and have more than doubled it over the last 12 months.
Utilizing all the tactics above, our blog has become a dominant source of our traffic and is one of the biggest points of conversion on our website.
Closing Thoughts
After reading this, I hope you see the value in blogging for your business and understand that it's more than just posting your thoughts or reasons why people should buy from you. With a solid strategy, you can drive results and grow your business.
If you're looking for more information about how you can turn your blog into a revenue generating machine, we'd love to hear from you! We'll start by getting a sense of your goals and the vision you have for your business. From there, we can see where a blog fits into your business model, and help you set up a blog that provides value for both your business and your customers.