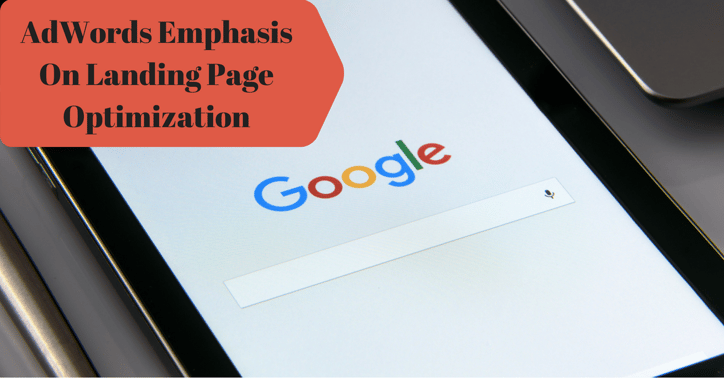 Google AdWords and the Google Display Network provides millions of traffic sessions to advertisers sites every day and is relied upon to drive online leads in many digital marketing strategies. Although optimization or suspension can occur within Google AdWords accounts, the AdWords capabilities have struggled to offer support of optimization to landing pages, A/B testing and an increased user experience. Of course, there have been quality scores to report on these pages but this hasn't gone much deeper than a scoring system that can impact ad rank and Cost per clicks, but this seem to be moving in a positive direction in the near future. With recent Meetups and conferences like the Google Next Event on May 23rd, 2017 it is apparent that AdWords is taking these landing page issues head on with new capabilities and betas.
Recent AdWords Landing Page Capabilities Releases and Betas
So, what are the hot topics in AdWords as of late? Let's start with the elephant in the room on a grander scale so to speak, the AMP integration. After its wildfire adoption across the digital realm, Google has announced a beta to serve AMP enabled landing pages from Search and Display Ads as it has, "shown improved user behavior and conversion outcomes" via Google. If you aren't familiar with AMP integration, here is a helpful guide to how AMP works. This beta will also lead to Google Display network ads being converted to AMP integration which can load ads up to five seconds faster and will be available within each ad creation.
Google Optimize For AdWords integration
Along with AMP, a big announcement at the Google Next Event was the integration of Google AdWords and Google Optimize giving AdWords and advertisers a piece of the new interface within the AdWords system to view A/B tests relative to bounce rates, mobile-friendliness and conversion rates on different landing pages. According to Google this new integration "gives marketers a fast way to create and test custom landing pages based on the keyword, ad group, or campaign associated with an ad – with no need to deal with destination URLs or query parameters." This solution is projected to be available within the upcoming weeks and will also feature the ability to integrate with Google Surveys. For more information on this checkout this Google article on Optimize and Survey integrations.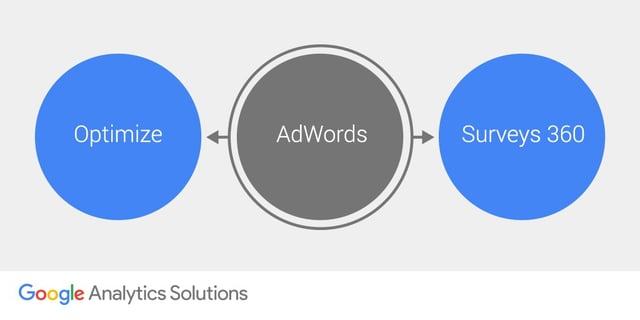 With these two latest releases, its apparent that Google is making a focused effort on improving the user experience for visitors as well as the conversion funnel for advertisers after sending traffic to landing pages. If you would like more information on Google Optimize, AMP, Google AdWords or a free site audit, contact THAT Agency today.