Blogging has become a popular content marketing channel for businesses around the world, and if you're considering starting one for your business there are a few things to know. There are a handful of things that go into a successful business blog, but how do you make it work for your company and drive results?
Keep these often overlooked items in mind when building your business blog.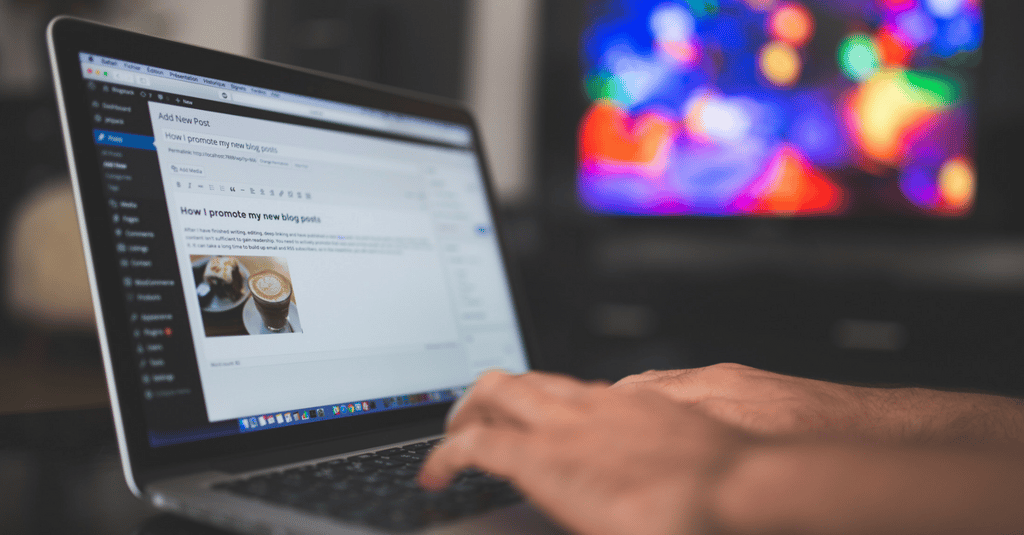 Your Audience Determines Your Content
A successful business blog is always focused on the target audience or buyer persona. As a small business, your blog needs to be valuable for these people. The more you understand your audience, the easier it will be to create content centered around what they're looking for.
Put yourself in their shoes. Know their struggles, goals, obstacles, and ambitions. Ask yourself, "What would a reader do after this?" or "What would my reader get out of this?".
A customer-centric blog positions your small business as the right solution to your reader's problem. You'll establish yourself as a thought leader, and strategically increase brand equity.
Everything Comes Back to Strategy
Once you have a solid understanding of your audience, it's time to plan a content strategy. Layout a blueprint for internal responsibilities and establish goals as a team. This way, everyone who contributes will know the appropriate processes to take.
Ask yourself these four questions when planning out your blogging strategy.
How will this blog bring value to my business?
Does your business need a blog or are you jumping into it because it's a marketing buzzword? Before you dive into blogging, you should be sure your blog will provide your company with a measurable benefit. Your blog should have a purpose for both your business and your readers.
Remember, sometimes no blog is better than a cluttered, under-managed one.
What page elements are absolutely necessary?
How will your business's blog be designed? What will you include in your template other than the text you write? What types of visual media can I use to enhance user experience?
I know, it's really four questions in one, but your blog's design is just as important as the content you create. Your blog will likely be your first impression on your users, so make it count with an organized blog template. It can also be a good idea to brush up on web design trends so you can make sure your design is flawless.
This is a place where simplicity goes a long way. Eliminate unnecessary distractions in the sidebar and direct the focus to the content you created.
Simple. Clean. Purposeful.
How can I keep the conversation going?
On every blog post, you should have a clear opportunity for the reader to keep the conversation going. Give them a chance to engage with more pieces of your content and continue to explore the value you have to offer.
This can be done by including a call-to-action linked to a relevant content offer or linking to relevant articles you've already posted. The more content they engage with, the more they learn about you and the more you can learn about them.
Your blog can become a valuable source of information, as well as leads for your small business.
Is it useful for my audience?
Lastly, does everything you're including provide value to your readers? Will it help you achieve your business goals? You can monitor this by engagement metrics as well as analyzing "hot topics" in your space and capitalize on them.
Quality over Quantity
If I asked you, "What business has the best blog?", your answer would probably be a company name instead of the title of an article. Your answer would probably be based on a combination of how often they post and how valuable the information was.
While you've probably never gotten that questions, it's important to note that people view your blog as an extension of your brand. A boat load of surface level content leads to ample opportunity to under deliver on expected value.
Investing the time and resources in consistently creating relevant and quality content also improves your SEO rankings. Search engines aim to find the most relevant and useful page for what people search for and they're getting extremely good at it. Doing keyword research and focusing on search intent will help you move up the ranks.
The Truth About Featured Snippets
With SEO trends showing a massive increase in voice searches, search intent is becoming more and more important. When Siri, Alexa, or your Google Home finds answers to your questions, they read from the Featured Snippet section on the results page. These are the white boxes that show up to answer questions about a certain topic.
It's important to note that to show up in the feature snippet, you don't have to be rank number one. Google will pull in the best answer it finds from any piece of content on the entire first page.
Quality Simply Makes Your Business Better
Promoting your content will be much more effective when you focus on quality over quantity. People will look forward to your content and know they'll get something out of it. On the other hand, if you overshare content that doesn't resonate, you'll just be another post on their newsfeed or email in their inbox.
Focus on Topics, Not Keywords
Not only are search engines looking for the best solution for what people search for, they're also anticipating follow-up questions that could arise. People are looking for complete answers to all their questions about a certain matter.
Focusing on keywords allows you to answer their first question, but your content doesn't go much further than that.
When you shift your efforts towards a topic cluster approach, you'll have different content pieces supporting a broader main topic. Still do keyword research. Your sub-topics should be focused on answering your audience's questions, but they should tie back to a piece of content that covers every aspect of the main topic.
A Focused Blog Creates a Focused Reader
Topics will focus your blog content around relevant and useful content. It creates a logical structure for both search engines and your audience and becomes a valuable resource.
Aim to answer every question you can think of surrounding a topic. When people read, they simultaneously try to relate their situation to what they're reading about. This is one reason why storytelling is a fantastic way to engage your audience.
Autonomous Content Organization
Many business blogs aim to cover a wide range of topics, and unfortunately don't go into depth with their blog posts. This leads to seemingly sporadic posts that usually have a weak, if any at all, internal linking structure.
When you organize your blog around different topics, you can be sure to link to other blog posts you've written about the same topic. Chances are they'll be relevant and can help your readers as well as search engines.
This can be done in a standard spreadsheet, but I find it extremely helpful to create a content map. A content map lays out all your content and shows you how each piece of content relates to each other. This technique is easier than working in an excel spreadsheet, and you get to have some fun with it.
While it still takes effort to organize your blog, topics will reduce the chances of your blog being cluttered and unfocused.
A Picture is Worth 60,000 Words, Video is worth 108 Million
43% of people admit to skimming blog posts so you need something other than text to capture their attention. This is where your visual media comes into play.
Studies report that the human brain processes images 60,000 times faster than text. To capture the attention of the 43% of people who are skimming your blog post, use images to convey your message just as effectively.
Regardless of how long people stay on your post, your purpose still remains. The goal is to communicate value and deliver a message. Images, especially motion graphics, allow you to catch up to your audience and create a better user experience.
1.8 or 108 million?
Recently, a post was published by idearocket that shows their reasoning behind why a video is worth 1.8 million words. Their approach was simple:
"If a picture is worth 1,000 words, and a video shoots at 30 frames per second, then a 60-second video translates into 1.8 million words."
Sound logic. In fact, I'm kind of jealous I didn't think of it myself.
However, the number is actually 108 million, not 1.8. Based on the same logic and applying what we know about images, we can conclude that a picture is worth 60,000 words instead of only 1,000.
Using video marketing on your blog is a great way to increase engagement, and convey a clear, in-depth message about a topic. It's important that you provide text for the readers as well. Give them the option to read about it, or watch something about it.
Keep it Real – Be Authentic and Conversational
Let your creativity flow. Sound human and keep it conversational. Use words like "you" and "we" or "I" so people feel like they're reading what you're saying.
Your blog is a great platform to show the world the culture of your brand, who your employees are, and the underlying values your business is based on. Offer suggestions and helpful advice so you can empower their success.
Be a Solution, Not a Sales Pitch
No one wants to be sold, but almost everyone loves to buy new things. The key is to get them to see the value in your product or service without you having to tell them about it. They want to discover it, and ultimately experience it all on by themselves.
This notion should translate into your entire digital marketing strategy. From blogging to closing a sale, your message should be focused on helping your audience instead of trying to push for the sale.
Check out our Guide to Digital Marketing in 2018 to read more about how you can integrate this in every channel of your strategy.
Save Time, Hire Someone
At the end of the day, you have a business to run. You have things to do, people to see, and have money to make. A blog for your business is probably the last thing you're worried about throughout your average day.
Hire a copywriter or choose a marketing agency to help you out with managing your blog. They'll have the tools and expertise to create an impactful business blog that supports your goals.