Whether you're the manager of a destination resort or the owner of a boutique hotel appealing to a specific type of guest, your hotel digital marketing strategy sets the stage for how your guests perceive their potential stay. Online travel agents (OTAs) are a great way to get the exposure, but they don't help you get more direct bookings, further hindering your marketing ROI.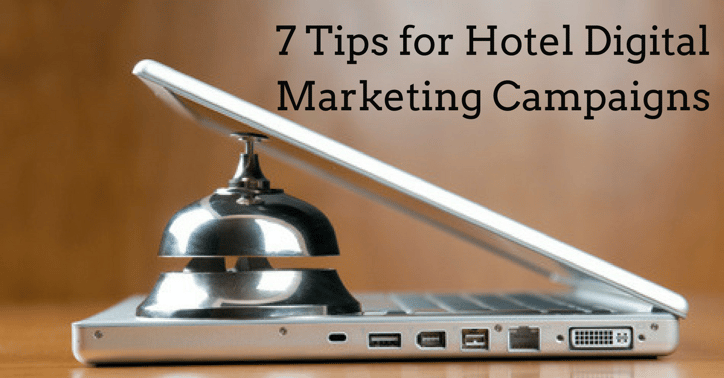 If you relate to the above situation, it might be time to take a step back and rework your hotel's digital marketing campaigns. To help you get started, I've outlined 8 steps below to understand how you can better connect with guests across all digital channels.

1. Do a Site Audit

First things first, let's take a look at your hotel's website. In order to know where you're going, you need to know where you are. There are two ways you can audit your hotel website design and performance.

First, you want to make sure that your site is optimized for search engines. If you haven't performed an SEO Website Audit for your hotel, get your free website inspection here. This audit will quickly analyze your site to find all the desktop and mobile SEO issues that may be keeping your site from ranking in search engines.
Next you want to look at the user experience your site provides for guests. Put yourself in the shoes of your guests and visit your site. Is it easy to navigate? Are there clear calls-to-action that lead guests through their booking journey? You want to make their research and booking journey as easy as possible for them. Make sure your USP (unique selling points) are easily identifiable, making it easy for guests to see what makes your hotel so special.
Understand your Competitive Environment
The next step is to understand the environment your hotel is competing in. Knowing how your site performs is great, but how does it stack up? It's time to create benchmarks.
Who are your competitors and how are they getting their guests? Visit their website and see what they're doing to add value to their guests. Analyzing your competitor's efforts are a great way to get ideas on how to outperform them, as well as identify segments they fail to connect with.
If you have access to SEO software such as SEMRush, you can run reports that show your competitors' site metrics. Viewing these reports give gives you a deeper knowledge of their hotel digital marketing strategy. Analyze their link profiles. Check the keywords they're outranking you for.
Getting a better understanding of your competitors' digital marketing strategy will allow you to adapt yours to perform to its full potential. Take your competitive analysis to the next level and learn how to spy on your competitors' Facebook ads and see how they're connecting with guests on multiple digital channels.
Social Media Marketing for Hotels
As noted in our Top Industries on Social Media eBook, the travel industry thrives on social media channels such as Facebook and Instagram. Why? Social media allows businesses in the travel industry, such as a hotel, to reach users with the right message from the moment they start dreaming about their next vacation to when they return with stories to share.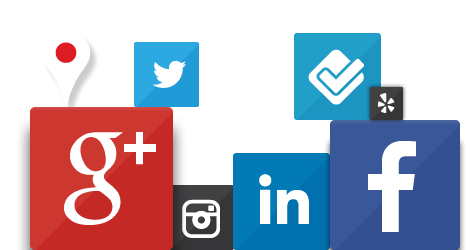 A strong hotel social media marketing campaign will effectively target users at each stage of the customer lifecycle. This requires listening to what guests are saying about their stay. Check the reviews they're leaving. Reply to comments and reviews, even the negative ones to maintain your presence and further nurture guest relationships. These interactions open the door for you to deliver them value which increases brand awareness and equity.
Embrace Your Specialization
What's your "secret sauce"? What are your unique selling points? Once a guest has established a layer of trust in your hotel, the next stage is deciding which hotel will give them the best experience for the best price.
If your hotel is by beautiful scenic views, make sure you have stunning photography on your website and promote it on social channels. Not located by breath-taking views? That's perfectly fine! You might be in the heart of a historic part of town or close to local attractions. Whatever you provide your customers that your competitors don't, or simply can't is a great way to differentiate right from the start.
Target your niche
Now that you know where you stand and have a better understanding as to what your hotel offers over the competition, it's time to find who this appeals to. Keeping track of customer reviews and opinions with a CRM (customer relationship management) software is a great way to analyze and segment the guests you attract.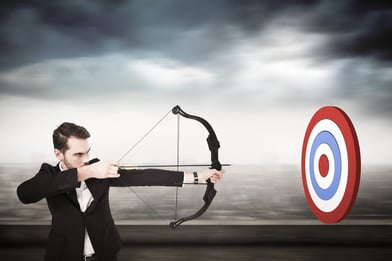 If we take a look at the hotel inbound marketing framework, you can start to develop a killer content marketing strategy for your hotel. Content is anything that keeps the conversation going between you and your guests. It's paramount that your content provides value to their booking journey so you don't lose their attention.
As we see in our Hotel Online Marketing Mix Info-graphic we can see that content is the backbone to any hotel inbound marketing strategy. It's what you promote on social media and through emails to attract new guests and keep loyal ones coming back time and time again.
A strong content marketing strategy for hotels focuses on the wants, needs, challenges, and opportunities their guests face when deciding on a hotel to book. This is what differentiates you from the big brand hotel chains. They're more focused on filling their rooms than providing the right guest with the right experience. Taking an inbound approach will increase guest retention as it allows you to deliver value before they even walk through the doors to sign in.
Personalize the Guest Experience
If you follow these steps in order, you set yourself up for success. You've identified your USPs and the type of guests they attract. Now, it's time to get them to discover you. Whether they're prospect guests or loyal customers, sending content that is relevant to their current stage in the booking process will show them that you're listening.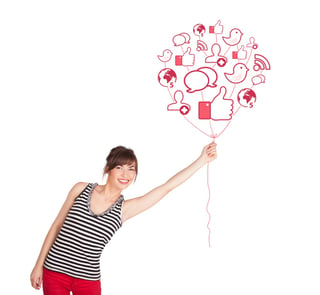 Qualify their interest by setting up marketing qualified lead (MQL) and sales qualified lead (SQL) properties to know what content you should offer them. People don't like to be sold to. It makes them feel like you only care about the money in their wallets. Hotel inbound marketing works so well because it eliminates the typical corporate feel that many hotel brands drag along with them.
This is why hotel inbound marketing works so well. It eliminates the typical corporate feel that larger hotel chains include in their experience. Your content does the selling for you, and since it's not a direct selling tactic. It becomes more of a conversation and forces guests to spend time with the value they'll get when they book their stay.
It facilitates discovery, and empowers them to make the decision themselves instead of traditional marketing efforts that try and force them to choose.
Reward Loyal Customers
Your job, and your content, doesn't stop once they check out. To continue to make data-driven marketing decisions you need to get feedback on your guests' experience. Schedule an email to go out a few days after their stay and help them relive the great time they had by providing a quick and easy way to leave a review. You can even incentivize feedback with a special offer they can redeem their next visit.
Create a customer loyalty program that gives members exclusive offers and deals to encourage another booking in the future. Send them emails with hotel updates. Offer them a free room upgrade, or VIP status at your hotel's restaurant. Anything that makes them feel more important than they did when they first walked through your doors will increase retention rates as well as brand equity for your hotel.
When it comes to hotel digital marketing campaigns, it's all about attracting as much traffic to your site as possible. Check and make sure your site is ready to rank with a Free Site Audit. Feel out what your competitors are doing and find out ways you can create content that leverages your unique selling points to grab guests' attention and keep them focused on the rewarding, personal experience you delivered them.