If you're one of the millions of iPhone or iPad users in the world, you now have a decision to make: To update to iOS 11 or not? That is the question. As people continue to upgrade their smartphone experience over the next couple weeks, there are a few exciting new features you can take advantage of as a business.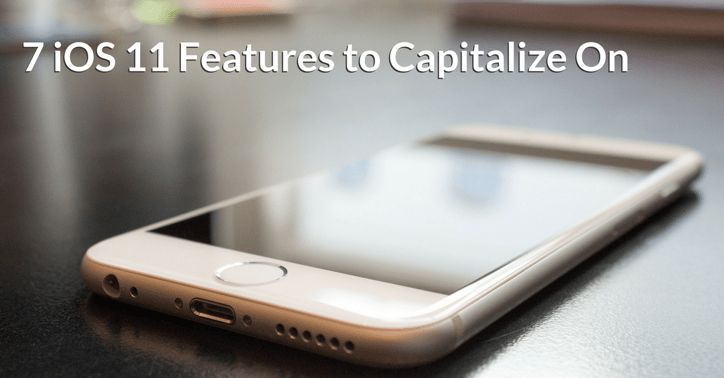 The power is in the details and Apple is no stranger to this notion. So much so that the switch on the flashlight icon "turns on" when you're searching for something in the dark.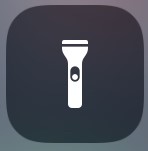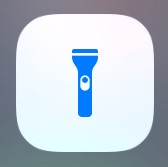 While some updates are almost unnoticeable to the common user, others will have a tremendous impact on how users interact with their devices, and ultimately your business.
A More Natural and Expressive Siri
As voice search continues to grow in popularity with Google's Home, Alexa, and Amazon's Echo, Apple decided it was time to update Siri. The new and improved Siri is focused on being more expressive and her voice has changed to a more natural tone to allow easier, more fluid communication.
Not only this, but the Siri software has also been integrated with other apps and functionalities throughout the phone as well. This includes Notes to actively create and manage to-do lists and linking bank accounts to empower easier wire transfers.
She also made the iPhone and iPad a bit smarter than before. Siri can now make suggestions based on user behavior between Safari, news, mail, and even messages to provide a much more contextual and personalized user experience.
Increased Machine Learning Efficiency
I know what you're thinking. "I don't want Siri reading my emails and messages!". I thought the same thing, but another iOS update brought me some peace of mind.
With all the technological advancements on artificial intelligence, we had to expect some type of machine learning upgrade from the tech giant. However, the way they decided to implement it surprised me.
Not only did the update bring more advanced machine learning software, but it changed "where" the learning takes place. In order to protect the privacy issue mentioned a few lines back, machine learning now takes place directly on your iOS device making it much more efficient, effective, and secure.
This goes for apps that have machine learning technology as well. Although data is still relayed back to the servers they're connected to, it creates a much more efficient process for your device to curate a one of a kind experience.
Camera Now Scans QR Codes
I had one reaction when I found out that the Camera can now scan and recognize QR codes: "It's about time!". While the QR code was a little before it's time and never truly caught on to mainstream use, I have a strong inclination that this iOS 11 will turn that around.
Before the update, users had to download a separate app to be able to scan and read the code. There was friction. Why would I download a separate app just to take a picture?
Now that the camera can decipher these pixelated squares, their use can begin to flourish. With the new and improved control center (which is awesome) users can access their camera and scan these codes instead of manually typing in a URL into Safari.
There are a few ways you can take advantage of this update as a business. One thing I'm excited to hopefully see is an influx in guerilla marketing campaigns. These codes can be placed anywhere, on anything, and all people need to do is snap a photo to receive your message.
These codes have the potential to bridge the digital gap for brick and mortar businesses, as well as surge e-commerce purchases with promotions.
Screen Capturing Revolutionized
Another great update to the new iOS is the ease at which you can record your screen. Adding this option to your 100% customizable control center allows you to effortlessly record your screen and save it as a video file to your phone.
This is great for businesses who have apps or frequently show tutorial videos, as it revolutionizes video content creation.
Apple didn't stop there. The next time you can't help but screenshot that hilarious Snapchat your best friend sends you, you'll notice an icon appear at the bottom of your screen. When you tap on it, you can now crop, edit, and draw on the picture in a few seconds to make it exactly how you'd like. Once you're finished with your masterpiece, you have the option to save it to your camera roll or delete it right away.
Animated GIF Support in Photos
Is it a hard or a soft "G"? While this debate will continue to rage on, the great thing is that you'll be able to view them in their animated grandeur in your photos app when you download iOS 11. Before the update, you'd be stuck with the first frame of your 30-second or shorter animation, but those days are over.
While this might not have the business impact that the QR codes and machine learning have, it allows users to save viral content they find across the internet and seamlessly share it with their friends. These types of motion graphics such as cinemagraphs allow business to capture the attention of users in a unique way.
Fun Fact: GIF stands for "Graphics Interchange Format" so it's most likely a hard "g" like the word "gift".
Apple Music Becomes Social
This was another aspect of the update I was particularly happy to see. Following in the steps of Spotify, Apple Music now allows you to create a profile to create playlists and share them with your friends. Taking a turn towards an audio social network, the iPod aspect of your iPhone got a massive upgrade with this new iOS.
If users embrace the social aspect of Apple Music, it will provide businesses with an opportunity to get their message in front of listeners around the world. Just like advertising on Spotify, there is ample opportunity to effectively connect with your target audiences and capitalize on the emotions that listeners feel in the moment.
Indoor Maps
Relax Google Maps users. I know this has been a thing for you for quite some time, but some people are 100% #teamApple. Apple's team is busy building this out on an ongoing basis, starting with major airports and shopping centers.
This is another update that will allow brick and mortar businesses meet people on their devices and draw hopefully draw them into the stores. Instead of aimlessly searching around the kiosk at the mall of where the stores are, you'll be able to search for stores in Apple Maps in real-time. In fact, you can even search by the specific level of the shopping mall you're on, so gone are the days of making sure you're looking at the right diagram.
Other Sweet Updates
There are a host of changes included with the iOS 11 update. The one-handed typing keyboard, adding a magnifier functionality to your home button, decreased image file size, and a new "Files" app allows you to customize your experience exactly how you need it.
The new app store also includes more video walk-throughs, as well as saving device storage by passively un-installing apps you don't use often. While the icon will still be there, when you go to open it the app store will already be downloading it so you can pick up right where you left off.
Closing Thoughts
As more and more people download the update, opinions about functionality, the unfortunate crashes, and download speed will flood the internet. To sum up what this update means for businesses in one sentence, it would have to be this: In order to reach people on their mobile devices, you need to embrace personalized content creation that provides them with a reason to act upon.
Bridge the digital gap with QR codes. Continually learn about their behavior by implementing machine learning technology and optimize for voice search to captivate you audience and direct them to the value you're offering them.