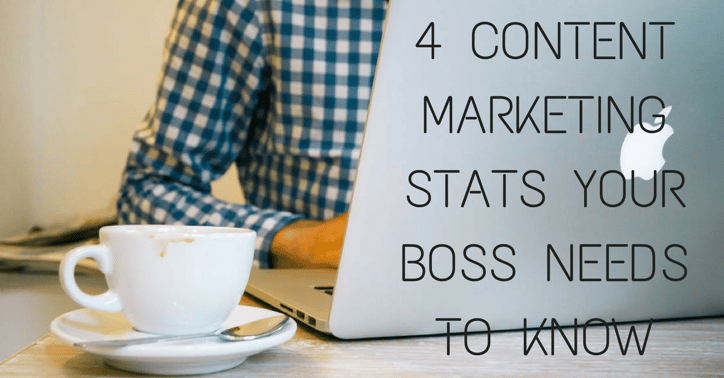 Inbound marketing is a comprehensive approach that helps you turn your website, social channels and blog into a "always on" lead generating machine that is fueled by content. However, it seems that many brands want to jump right into marketing while not investing in a content strategy. Would you go fishing without the right bait? Probably not! It's the same thing when trying to optimize an inbound marketing strategy without the proper investment in content. Here are 5 interesting content marketing stats on why you need to invest in content marketing ASAP!
Companies That Publish 16 or More Blog Posts per Month get Roughly 3.5x More Traffic Than Companies That Published 4 or Fewer Monthly Posts
Do you want increased traffic to your website? Blogging is a fantastic way to start! Can you or your team squeak out 4 blogs per week? If time and resources are tight, you can always use an inbound marketing agency or copywriter!
On Average, B2B Marketers Only Allocate 28% of Their Total Marketing Budget to Content Marketing
If you read this stat a separate way, B2B marketers are investing 72% of their budget in tactics other than content marketing. Not overly shocking, but what exactly are you advertising if you don't have the content to back it up? This particular stat screams opportunity for you! Fill in the gaps and create useful content where your competitors are not!
47% of Buyers View 3-5 Pieces of Content Before Engaging with a Sales Rep
If you are not creating content, your potential customers are likely interacting with your competitors' content. The buying process gets longer the more digitally savvy and connected consumers get, so brands need to proactively publish content that helps guide their target buyer through the process. If you aren't creating content to win customers, someone else will!
55% of Marketers Say They are Unclear on What Content Marketing Success or Effectiveness Looks Like
This makes me personally sad. It hurts my feelings, but I can see how people can be a little tentative to jump into something they have a hard time measuring. When it comes to content marketing consider these KPIs:
Engagement with social posts
Traffic to content
Time on site (time spent with content)
Conversions
These four points can help you build a framework for measuring your content marketing efforts! Content fuels the Inbound Marketing lead-generation machine! Want to learn about Inbound Marketing? Check out this Info-graphic!